Hey, pretty girls! Last week I posted about my top 5 favorite drugstore makeup finds, but this week we are taking our (hopefully) filled wallets from either working over winter break, gift exchanges, or generous family gift money, and are branching out into the unknown lands known as Sephora, Ulta, and MAC.
Though it's smart and fabulous to get makeup from the drugstore, it's also really fun to pick up the occasional high-end product to compare the quality and treat yourself! So, as a slight continuation of my post from last week, today I'm going to share with you a list of my top 5 high-end makeup products.
1. Urban Decay Naked Palette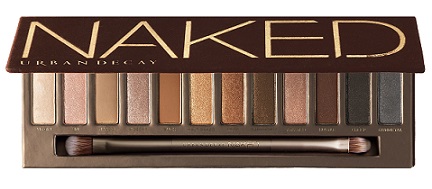 Urban Decay Naked Palette – $50.00 at Ulta
By now, you've probably heard all about it, but just in case you haven't, let me reiterate: This palette is seriously amazing. If you're going to spend $50 on eyeshadow, don't buy single shadows – just get this palette! I have had it for about 2 years now and I still have a ton of product left- so it's a great investment.
I've always been a huge Urban Decay fan – their eyeshadows are some of the most pigmented I've tried, and this palette has all of their best shades. Not only are the colors extremely pigmented and easy to apply, the shades are very natural-looking and can be used on an everyday basis. My favorite color in this palette is the second one from the left, called Sin – it's so beautiful when it catches the light!
2. MAC Lipsticks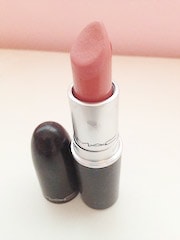 Lipstick – $15.00 at MAC
MAC has the best lipsticks I've tried to date! With over 50 (seems like 1,000) shades to choose from, I'm sure you wont have any trouble finding one that will complement your complexion!
The shade I have here is called Angel (a.k.a, Kim Kardashian's fave!). It is a pinky-nude color that looks beautiful on everyone.
What I love most about MAC lipsticks is that they don't dry out and make your lips looked chapped, unlike most lipsticks I've tried. Instead, they moisturize your lips while also adding beautifully pigmented color! I have about 7 MAC lipsticks in my collection, and it's still growing – I'm a little obsessed!
3. Benefit Hoola Bronzer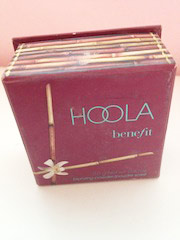 Benefit Hoola Bronzer – $28.00 at Sephora
I'm not one to wear bronzer on a day-to-day basis because I'm pretty pale and have naturally red cheeks, but when I do want a nice sun-kissed glow, I always reach for my Benefit Boxed Powder in Hoola.
This bronzer (which is one of our favorite bronzers ever here at CF) is fabulous for everyone because it looks good on almost all skintones! It's extremely pigmented but blends very easily, so no worries if you accidentally apply too much and show some signs of looking like Snookie – that happens to me all the time. With a few strokes of your brush, it'll blend in a flash and you'll be left with a gorgeous golden glow!
4. Bare Minerals Well-Rested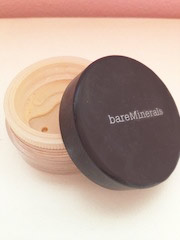 BareMinerals Well-Rested – $18.00 at Ulta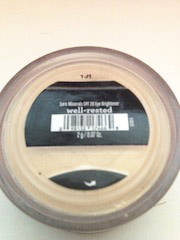 Like most college students, I don't get much sleep at night – with countless hours of homework and reading assignments, I'm always up late, meaning I usually arise to find beautiful under-eye circles. What do I use to get rid of them? My BareMinerals Well-Rested powder.
Let me just say, this stuff is incredible. You simply apply this powder (I usually use a small blush brush) anywhere that needs brightening and BAM! – you instantly look 10 times more awake! I use this powder to set the Maybelline concealer that I apply under my eyes to completely eradicate those dark blue circles.
5. Smashbox Camera Ready BB Cream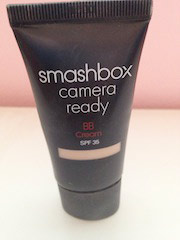 Smashbox Camera Ready BB Cream – $39.00 at Sephora
If you want flawless skin and aren't afraid of prices, seriously, look no further – Smashbox's Camera Ready BB Cream (click here for a primer on what BB creams are) is absolutely fantastic. The coverage is medium-to-full and it honestly feels like you're not wearing anything. Perfect, right?
Not only does the Camera Ready BB Cream cover any and all imperfections also boasts an SPF of 35 – so it not only makes your skin look flawless, but it protects it from the sun, too. This is pretty much the perfect product.
What are your high-end favorites?
Now, of course, you can still stick to your drugstore faves! I'm not telling you that you have to shop for high-end products, but it is fun to treat yourself every once in a while.
I'm really interested to hear what your favorite splurge items are! So, if you were given, hmm, let's say $200, what5 high-end products would you purchase? Let me know in the comments below!