I've been using the same cleanser for two years. It's a basic, mild cleanser that doesn't irritate my skin, so I just keep using it. I'm sure you all have your favorite cleanser, too!
However, there are a bunch of new and innovative facial cleansers that might just meet your needs a bit better. I've chosen three new cleansers, and two of them ring in at less than $10. Read on to learn what they are:
Simple Micellar Facial Cleanser Water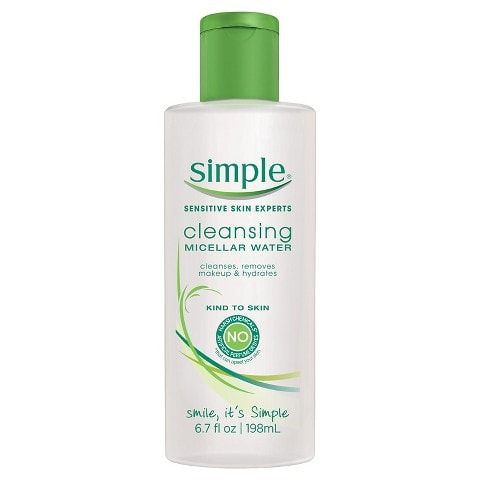 $6.99 at Target
If you're anything like me, you've probably never heard of micellar water. It sounds like something extremely scientific, in my mind. However, it's actually a super-hydrating makeup-removing cleanser that requires no rinsing! This Simple cleanser is so hydrating that it claims to instantly boost skin's hydration by 90%, which, after using it, I believe.
The best part about this cleanser is the fact that it's perfect for sensitive skin, since it washes away all irritants without any harsh chemicals. Definitely try this if you have finicky skin, or just want an awesome makeup remover.
The Body Shop Chamomile Facial Cleaning Oil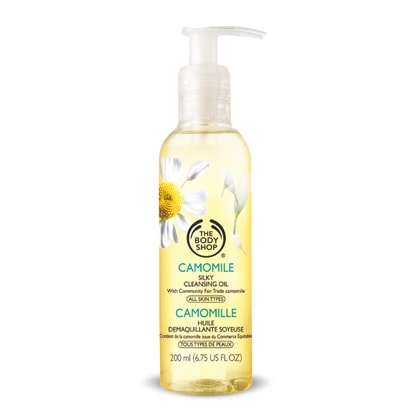 $19 at The Body Shop
I've heard of cleansing oils before, but this one caught my eye after a few friends told me about it. I'm easily swayed by positive reviews, if you can't tell. After a few washes, I was so impressed! The Body Shop has always been famous for body butters and fragrances, but this has skyrocketed the brand to the top of my list.
This oil has put my skin back under control, and makes it feel so soft and hydrated. Cleansing oils do not make your skin more oily, contrary to popular belief. Whether you have oily, combination or dry skin, try this product. It will re-balance your skin and give it a healthy glow.
Boots No7 Beautiful Skin Cleansing Balm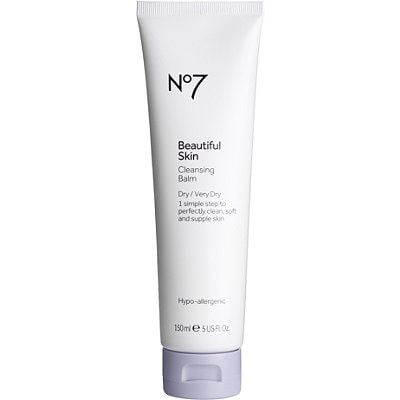 $9.99 at Ulta
Cleansing balms are similar to cleansing oils, because they are optimal for dry and very dry skin. However, these work a bit differently. Cleansing balms are meant to be massaged in the skin and then wiped off, so no water is required!
These are perfect for very dry skin, since no moisture is removed from the skin due to rinsing. This balm, by Boots, is probably one of the best ones out there, and the price is pretty low.
After using it on my face, I take it off with a warm washcloth to ensure I've gotten all traces of makeup and the balm off. I would recommend this product to anyone who has very dry skin.
What do you think?
Do you use any of these cleansers? Which products are you using in your beauty routine right now? Would you like to see more posts like this? Let me know your thoughts in the comments!