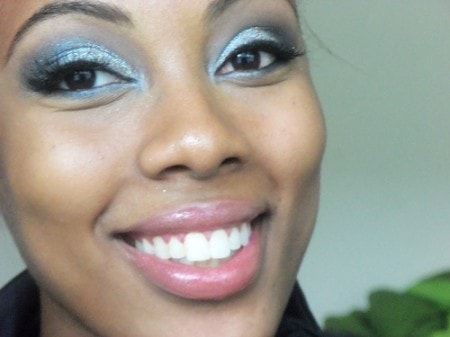 New Year's is one of the best holidays for college students. The stress of finals and the semester is over and you can finally relax. New Year's Eve is that night where all the rules go flying out the window and you just want to have as much fun as possible. So, throw on those lashes and that sequined party dress and live it up.
My favorite thing about New Year's is all of the glitter! But, I know not everyone feels as strongly as I do about a good tube of glitter, so the look below can be achieved with or without the glitter. In the video below, I start off with a gorgeous and trendy silver smokey eye and add loads of black liner and lashes to take this look from Saturday night sassy to New Year's Eve party-ready. Enjoy!
How to Get the Look:
Products Used:
Tips on Finding Your Perfect Silver:
Not all silvers are created equal, and which ones look best on you depends on your skin tone. Here are a few guidelines to help you choose the perfect one:
Fair skinned beauties are complemented by frosted, shimmery silvers.
Medium toned bombshells look best in smooth dove greys.
Darker skin toned babes look amazing in gorgeous graphite shades.
The look is very simple to achieve and I really hope you guys enjoy it!
Thoughts?
What is your go-to NYE look? What will you being doing when the ball drops? I hope you guys had an amazing 2011 and are more than ready to tackle everything 2012 has in store for you. Happy holidays!