Lately, I've been seeing retro glam makeup all over the pages of my favorite magazines and on celebrities such as Adele and Lana Del Rey. The look is very Marilyn Monroe-esque, complete with heavy liner and dramatic lashes, and often finished with a red lip. It goes great with the pinup-inspired fashion trend we discussed recently.
I love looks like this for parties, clubs, or even a fancy date. (For a first date, however, use our separate first date makeup tutorial.) This type of high-glam look calls for a cute party dress and a place to go, and now that it's summer vacation, those shouldn't be hard to find! (If you're not on break yet, sorry for bringing it up and good luck on finals!)
The Look: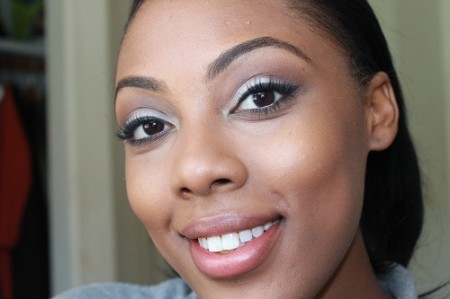 How to Get the Look:
Products Used:
Thoughts?
How did you guys like this tutorial? Are there any special requests you guys would like to see featured in an upcoming video on CollegeFashion? Let me know by leaving a comment below!