This post may contain affiliate links, which means we may receive a commission if you purchase through our links. Please
read our full disclosure here
.
I love a flawless face: I don't know about you, but I always feel so good when I know my makeup is perfect. Now, when I say flawless, I don't mean creepy porcelain doll flawless, but rather a radiant, glowing skin look that's free of imperfections.
I know, I know this routine may seem like a lot for every day, but why not try to look your best at all times? Even if you aren't the most makeup-savvy girl and want to sleep in a few extra minutes, you can still use this routine when going out at night. Keep in mind this is the routine that I, personally, love – it is not the only way to do things! Now, grab and snack and get ready because this is going to be a long one!
Video: How to Create a Flawless Face
Skincare Basics:
Your makeup is only half the equation when it comes to creating a flawless face. The first and more important half is your skincare. Even the most expensive makeup needs a smooth, healthy canvas to adhere to. I am not a dermatologist, so I won't be giving any skincare advice, but I can tell you what I personally like to use.
I love to use a daily facial wash that fights acne while preventing it. My favorite is Noxzema Clean Blemish Control Daily Scrub. It seriously works wonders: I have noticed a complete change in my skin's appearance since I started using it. After using the face wash, I like to apply toner to help kill any lingering bacteria and get my face feeling extra fresh and clean. Lastly, I apply moisturizer.
Moisturizer: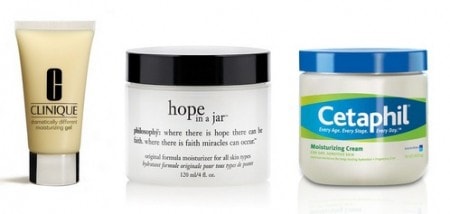 This is probably the most important part of the whole routine! Your skin needs hydration to look its best. For this step, I love Cetaphil Daily Moisturizer. I have used quite a few moisturizers and Cetaphil is my favorite by far. I have combination skin with my chin being dry, my cheeks being normal, and my t-zone being oily. Needless to say, I have a hard time finding products that work with all my areas.
Tips for Moisturizer Shopping:
Look for the words "oil-free" on the packaging if you have oily skin.
For dry skin, try a thicker, oil-based formula – Cetaphil Moisturizing Cream is great.
Try to look for formula that includes SPF for daytime.
Face Primer: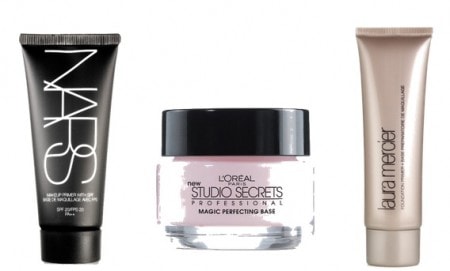 Primer is another extremely important product! The face needs to be primed for the foundation, powder, etc. to look its best all day. Primer also cuts down on shine and helps create a smooth canvas for your makeup.
My favorite primer is L'Oreal Studio Secrets Magic Perfecting Base because it is light, fluffy, and lasts long on my face. It also is actually clear. So many products claim to be translucent, but end up leaving a grey residue. Since products work differently for different people, I would suggest sampling a few different primers to see which works best for you.
Foundation: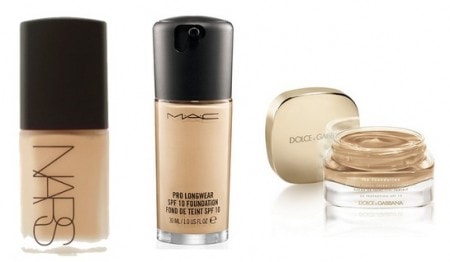 Obviously, foundation is the base of this entire tutorial. It can be hard to find a foundation that works for you, since everyone's skin type/tone is so different. Therefore, I suggest going into a department store and trying out some shades on your skin and also testing out different formulas to see how your skin reacts.
Now, I know a lot of people have issues with MAC foundations breaking them out, but MAC's Pro Longwear Foundation is actually my favorite! It is transfer-resistant and gives me a flawless finish without looking too cakey or fake. That said, it might not work as well for you, so give it a shot but don't be afraid to keep looking.
Tips for Finding that Perfect Foundation:
Test, test, test! You want to test out as many shades and formulas as possible. Yes, this is a process, but it's worth the extra effort.
This is NOT the time to be cheap. Yes, you can find amazing drugstore foundations, but don't limit yourself to only those selections.
Be sure to pay attention to undertones in the foundation – some foundations are yellow-tinted, while others are more rosy or peach-toned. You need to find one that works with your skin's natural undertones.
Concealer:

Oh how unfortunate it is to need concealer! Yes, every morning I wake up and – even if I don't wear makeup – I must put on concealer. I think I could quite possibly be overly self conscious about my dark circles, but they bother me and I like to cover them up!
My favorite thing to use for covering dark circles is actually a combination of two products: Maybelline Color Corrector in Yellow and MAC Studio Finish Concealer. The color correcter pre-lightens the area so when I apply concealer the deep color doesn't poke through near the end of my day.
Just like foundation, concealer comes in many formulas and it's all about finding the one that's best for you:
If you have redness that needs covering or blemishes, try a green color corrector.
Need just a little coverage but don't want to look cakey? Try a thinner concealer.
Finishing Powder:

After applying your foundation and concealer, you need to set it all so that it doesn't budge. That's where powder comes in!
In terms of specific products, I recently made a move from MAC Mineralize Skinfinish Natural to Benefit's "Hello Flawless" Powder and I love it! It's a bit looser so it is able to set concealer a lot better. Be sure to choose a powder that's light and airy and won't weigh down your face.
Blush, Bronzer, Highlighter:

I love these three products! I feel as if they "finish" the face. I hate when I get a one-dimensional face after applying foundation – it looks very mask-like and a little scary. Blush, bronzer and highlighter help create a three-dimensional face and make you look radiant!
I love having the "everyday" set of these products, my favorites being: Milani's Tanastic Bronzer, NARS Albatross highlighter, and Coastal Scents 10-pan Blush Palette. I love the blush palette because it allows you to try out multiple shades for a low price.
Thoughts?
Did you try the tutorial – if so, how did it go? What are some of your favorite face products? What's your morning foundation routine? Tell me what you think with a comment!