Am I the only one shocked by how fast this year is going by? I feel like I was just saying, "Happy New Year!" yesterday, and now Thanksgiving is around the corner. I'm not complaining, though – I love the holidays. If October, November, and December could stay on repeat I'd be down for it.
One of my favorite things about November is the palette of beautiful harvest colors we see everywhere, from rustic oranges to burnt reds and smokey browns. The fall color palette is such an inspiration when I'm getting ready in the morning.
So to celebrate this festive season, I decided to create a fun holiday makeup tutorial with the colors that will wow your relatives as you guys are feasting on turkey. Just remember to use some finishing spray if you want your gorgeous face to last through all those post-dinner naps!
The Look: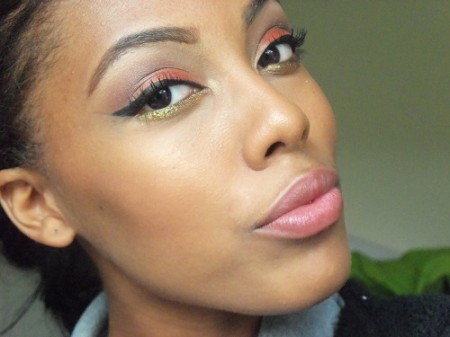 How to Get the Look:
Products Used:
Your Thoughts?
Are you excited for the holiday season? How do you like the look? What is your favorite thing about this time of year? Let me know what you guys think!