This post may contain affiliate links, which means we may receive a commission if you purchase through our links. Please
read our full disclosure here
.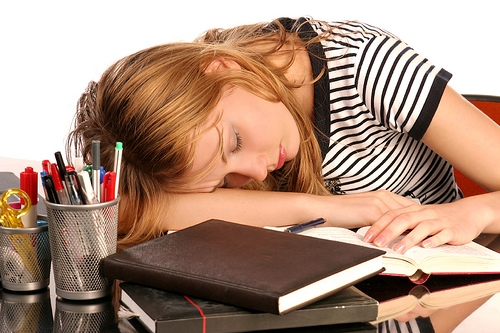 I am not a morning person. Never have been, never will be. And it shows on my face in the form of dark circles and tired eyes.
Even though I always want to crawl back into my comfy bed and get more rest, I know that with a touch of the right makeup I can instantly fix that problem. As a girl, I know that no matter how tired I am, I always want to look my best. Therefore, here is a tutorial on how to achieve that bright-eyed, wide-awake look. Even if you received zero hours of sleep, with these steps, nobody will be able to tell!
1. Dab concealer underneath your eyes. Make sure to blend well!
Dark circles under the eyes are probably the most obvious sign of a tired student. By concealing those problem areas, you will be amazed how much more awake you look.
A good concealer will brighten up the undereye area and cover any darkness. I personally love any of Maybelline's liquid concealers but several of my friends swear by MAC's Studio Finish SPF 35 Concealer as well.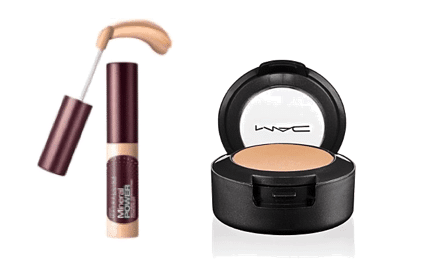 Maybelline's Mineral Power and MAC's Studio Finish SPF 35 Concealer
2. Apply a shimmery skin toned eye shadow all over the eyelid area.
Adding eye shadow that reflects light will instantly help you achieve that wide-awake look. Lack of sleep will leave your eyes looking gray and dull, so brighten them up with a flattering shimmery eye shadow.
There are so many gorgeous eye shadows to choose from so variety should not be a problem. Some great eye shadows that fit the bill include Stila's Kitten Eyeshadow, which is one of their most famous products and my personal all-time favorite. Also, you could use MAC's Naked Lunch or Covergirl's Champagne for a similar look.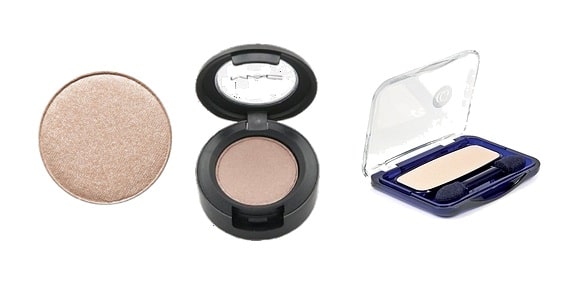 Stila's Kitten, MAC's Naked Lunch, and Covergirl's Champagne
3. Line your bottom eyelid with white or cream-colored eyeliner.
By adding white eyeliner to your bottom water line, your eyes will instantly look brighter and larger. However, some people think that white liner looks too unnatural, so try applying a cream-colored liner instead.
For your bottom lashline, you want an eyeliner that is smooth and soft since that area is incredibly sensitive. So if you're browsing the drugstore aisles, look for kohl eyeliners because these often have a softer application than regular eyeliners. Some of my personal favorites are Rimmel's Soft Kohl Kajal Eyelinder pencil in Pure White and Stila's Kajal Eyeliner in Topaz. Both products have an amazing creamy finish and will definitely help your eyes look brighter.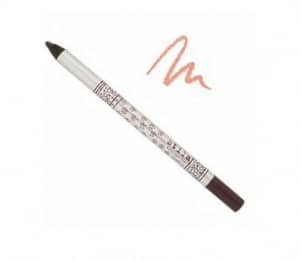 Stila's Kajal Eye Pencil in Topaz
4. Apply a creamy white shadow to your inner tear duct.
White shadow, applied to the inner corners of your eyes, will reflect light in that area. Combined with the shimmery eye shadow and white cream base, your eyes will instantly look brighter. My personal favorite is Revlon's Illuminance Crème Eyeshadow in Seashells for its budget-friendly cost and superb quality.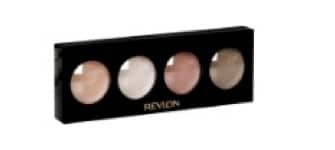 Revlon Illuminance Creme Eyeshadow in Seashells
5. Curl your eyelashes and apply mascara. You're finished.
My eyelash curler is one of my most prized makeup tools. With one small squeeze, my eyes instantly look more open and awake. Trust me ladies, I know these tools can look quite frightening but they're quite useful.
Try using the cult favorite Shu Umuera Eyelash Curler, or if you're on a budget Revlon's Eyelash Curler produces similar results. Then swipe on your favorite black mascara and you're good to go!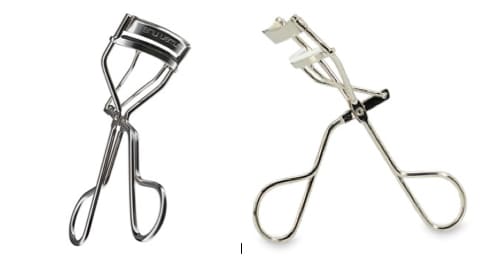 Shu Uemura and Revlon Eyelash Curlers
Your thoughts?
Do you struggle to wake up in the morning like me? What is your typical morning makeup routine to help yourself look more awake? I could always use some extra tips!
Also, for those of you who read my last post, I recently got a pedicure with OPI's Mad as a Hatter on the tips. It actually looks pretty cool! It is definitely something new so you all should try it sometime!