This post may contain affiliate links, which means we may receive a commission if you purchase through our links. Please
read our full disclosure here
.
Class schedules in college can range from the horror of four classes in a row starting with an 8 a.m. to having no class on Mondays, Wednesdays, and Fridays. (Whoever you people are with the latter schedules, consider yourselves blessed!) If you're taking lots of classes, you might be going from 8 a.m. to 6 p.m., non-stop. Ugh.
In beauty terms, longer school days mean more opportunities for your makeup to be ruined or for your hair to fall flat or get frizzy. So keep these products in your backpack for quick touchups and you'll look #flawless all day. Read on to learn what they are.
L'Oreal Fine Control Hairspray

L'Oreal Fine Control Hairspray – $4.99
This is my favorite drugstore hairspray ever. L'Oreal always has been one of my go-to brands for hair products, but this is my favorite. It's the "fine control" one, meaning it's not going to leave your hair crunchy or hard to manage. It's brushable, and perfect for any hairstyle, even straight hair! It keeps frizz away, and just fixes your hair without adding too much product.
I use this whenever I put my hair in a ponytail to keep it from getting strange and frizzy throughout the day. I just spray this all over my head, brush it out, and put my hair up and it looks great! I recommend this for all hair types and styles.
Fingerbrush by Olivia Garden

Fingerbrush by Olivia Garden – $17 to $19, depending on size
If you haven't heard of this hairbrush yet, you need to read on. It's hands-down my favorite brush ever, and the only brush I need!
The Fingerbrush by Olivia Garden is a vented brush, so it's perfect for blowdrying. It's light and comfortable to hold, and makes a great blow-out actually attainable! It's also curved, so it brushes with your scalp, helping to eliminate tangles and knots.
Yes, this brush is pricey, but it's truly the only brush you will ever need and it's honestly worth the cost. I love brushing my hair with this! During the day, it's perfect for keeping frizz at bay because it's vented and static-free. Love this!
Maybelline Master Conceal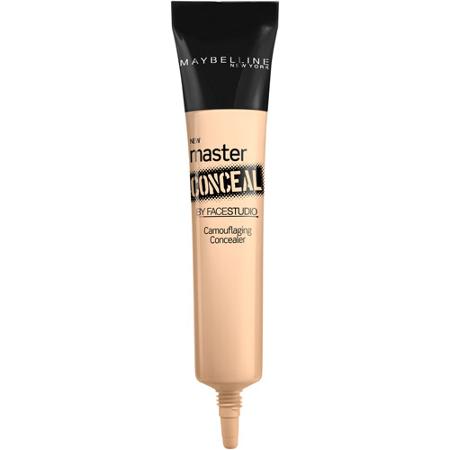 Maybelline Master Conceal – $8
Maybelline is always a go-to brand for me, and this concealer has risen up to my favorites list. The Master Conceal is a full-coverage concealer, but it's not thick or heavy like some other full-coverage products. It goes on smoothly, and literally conceals everything. It's perfect for dark circles or quickly hiding a zit or imperfection.
There's more to love about this product. It doesn't look cakey on the face, which can be a huge issue when you're touching up your look during the day! In addition, a tube of this lasts forever since a little goes a long way. I definitely recommend this!
Neutrogena Hydrating Makeup Wipes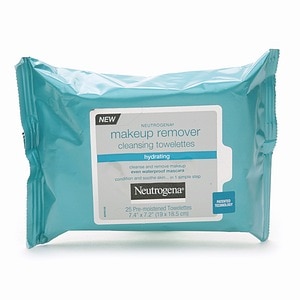 Neutrogena Hydrating Makeup Wipes – $7
I've discussed these before, but they're so good that they need another mention! Neutrogena's hydrating makeup remover wipes are my favorite makeup wipes out there. I literally keep one pack in my purse, one in my backpack, one in my bathroom, and one next to my bed.
I like the "Hydrating" wipes better than the original Neutrogena wipes because they don't pull at my skin as much and they're more moisturizing than the others, which is essential for my skin in winter. I use these all day long—to take off cakey makeup, touch up my mascara, or just to take it all off when I'm just done with it! These are must-haves.
What do you think?
What are your necessary products that you keep with you all day? Are any of yours the same as mine? Let me know in the comments!