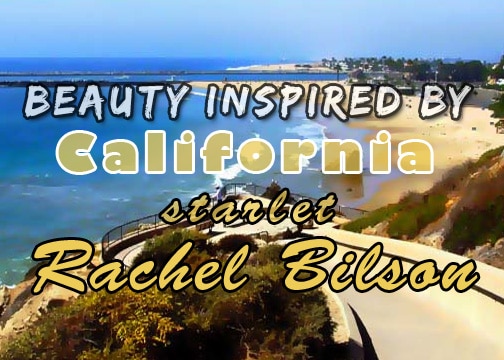 Spring beauty is all about sun-kissed, glowing skin and light, fresh makeup. And there's no one who embodies the fresh, natural beauty look more than California starlet Rachel Bilson.
You may remember her best from the now-canceled show, The O.C., but this gorgeous actress has transformed herself from TV star to savvy fashionista. I would love to switch closets (and fiancees) with this California native if I could. Although she is mainly known for her amazing fashion sense, her beauty always seem so natural. It is rare that you see Rachel with layers of makeup on or over-styled hair, making her the perfect beauty muse for Spring.
The best thing about Rachel's look is that it doesn't cost a lot of money to achieve! With a few select products, Rachel Bilson's beauty routine is simple (and inexpensive) to recreate for yourself. Read on to learn how.
Also, all of the products listed below are actually among Rachel's favorites – they're the products Rachel actually uses. So if you're a Rachel fan like me, this post will be your holy grail.
Rachel Bilson Makeup

The key to getting Rachel's beauty look is using a few basic products that will give you that effortless, natural beauty. I think her look is great for students because it requires very few products and little effort. So if you're late to class and running out the door, this look is perfect for you.
Here are the products you'll need: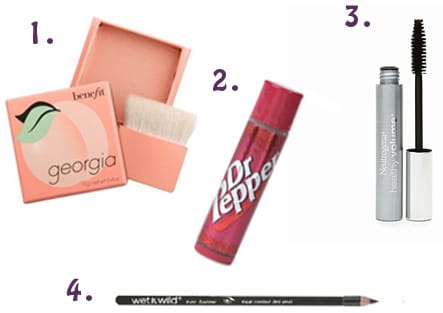 Rachel Bilson Face Makeup
One of Rachel's favorite blushes for a natural-looking flush is Benefit's Georgia Blush ($28). This light, peachy shade will give your face that perfect pop of color without a "made up" appearance. It looks so natural that you will hardly be able to detect that you have blush on!
Rachel Bilson Lip Color
For a natural tinted lip, Rachel lists Bonnebell Lip Smacker Lip Gloss in Dr. Pepper ($1.99) as one of her favorites. This tasty lip balm will give you just-bitten looking lips and a tasty treat to lick during class. Best of all, it's incredibly affordable and can be found at almost any drugstore.
Rachel Bilson Eye Makeup
Rachel's eye makeup always looks simple and effortless. You can tell that she doesn't use much eye makeup at all. In fact, all she usually does is lightly apply black eyeliner around the eye. She has said that she uses Wet 'n' Wild's Eyeliner in Black ($.79) for her simple eye makeup. And you won't need much of this classic beauty staple to achieve her look: a few swipes of this black creamy pencil will emphasize your eyes and bring dull, tired lids to life without looking too dramatic.
Afterward, just coat your eyelashes with a couple swipes of Rachel's favorite mascara, Neutrogena's Healthy Volume Mascara in Carbon Black ($7.74). This light mascara will help enhance your eyes without adding any distracting clumps. It's perfect for natural-looking lashes, which is key to Rachel's effortless beauty.
Your thoughts?
Do you admire Rachel Bilson's natural beauty just as much as I do? If not, who is your favorite celebrity whose beauty look you try to emulate? Do you love any of the products listed above as much as Rachel does? What are your natural beauty staples? Let me know what your thoughts are!