This post may contain affiliate links, which means we may receive a commission if you purchase through our links. Please
read our full disclosure here
.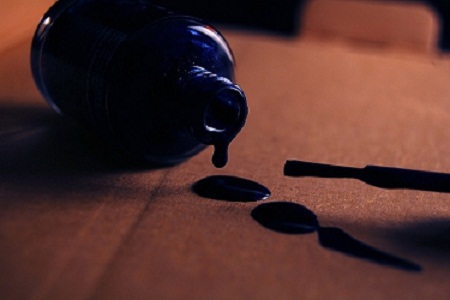 In my last post, I filled you guys in on some of the hottest, most popular nail polish finishes out there. This time around, you're going to learn about some less popular types of nail polish finishes and even a special effect that I threw in as a bonus because everyone is fascinated by it lately! These are: jelly, foil, duochrome, and Black Shatter!
Jelly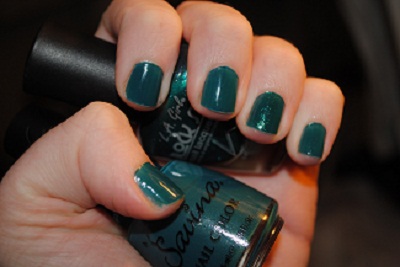 Jelly polishes are really fun, but not very popular today. They are similar to creme polishes in that they contain no shimmer, glitter, or special additives and are generally focused on the main color. The primary difference between jelly and creme is that jellys are a completely different formulation! They are nowhere near as opaque as cremes, but that's what makes them stand out! They are a lot sheerer but are intensely shiny (especially with a great top coat)!
Foil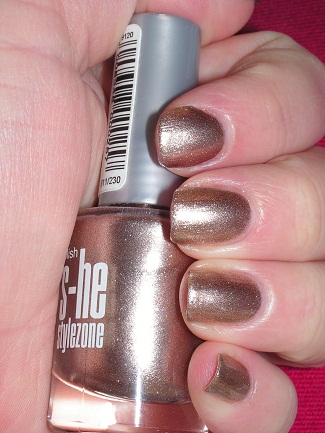 Foils, a hot nail polish trend right now, are usually compared to metallics, but there are noticeable differences between the two finishes. Metallics typically come in the actual colors of metals – gold, silver, bronze, etc, and do not contain glitter, whereas foils come in many shades and have extra shimmer added. So, if you love this metallic nail polish trend we're seeing but want to take it to the next level, try a foil! You won't be disappointed!
Duochrome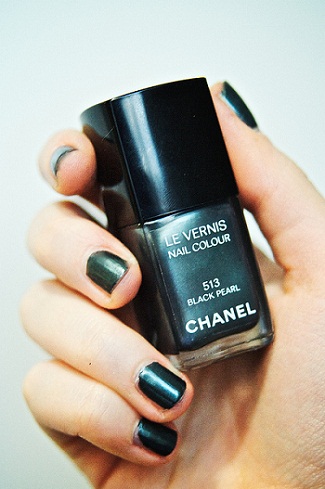 I'm only just beginning to come out of a creme-obsessed phase of my life and delve into the world of duochrome polishes – and I couldn't be more excited! These formulations are filled with very fine shimmer and, depending how the light hits them, can appear as two completely different colors.
My current must-have duochrome is Chanel's Black Pearl. It is a part of their Spring 2011 collection and I was so excited to get my hands on a bottle after spotting it on their runway models. It looks like a beautiful shimmery black from far away, but in different lighting, it can look green, blue, and sometimes even a little purple — hence the name, Black Pearl!
Shatter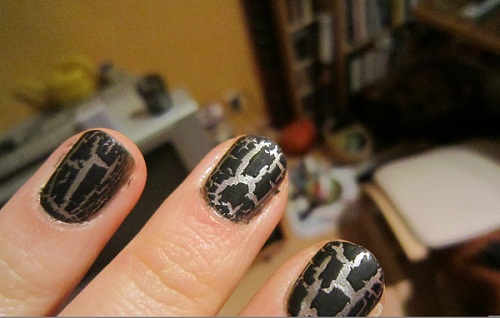 Okay, while OPI's new Black Shatter isn't technically a "finish", many of you requested that I write about it, so I thought I needed to include it in this batch! Black Shatter is a relatively new release from OPI and you can use it over any nail polish of your choice.
I truly don't even understand how Black Shatter does what it does, but here's the low down… You paint this effect over any other polish and it will make your nails look as though the color was painted on a black base that cracked and broke. Hard to describe, but a really fun effect if you're feeling bold!
Thoughts?
What do you guys think of these nail polish finishes? Love 'em? Hate 'em? Any questions about the descriptions? Let me know in the comments below!