This post may contain affiliate links, which means we may receive a commission if you purchase through our links. Please
read our full disclosure here
.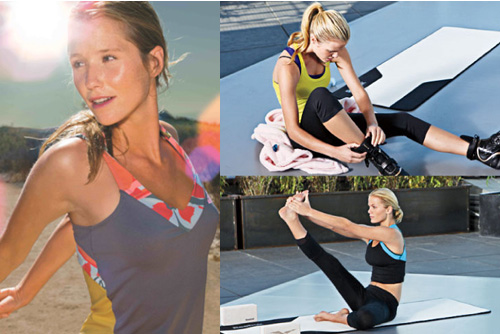 Being active is essential part of keeping yourself feeling and looking good – after all, a healthy body is the ultimate beauty secret. And while taking care of your body is an important goal, hitting the gym or playing a sport doesn't have to exclude all things beauty-related.
Below are some easy beauty tips for anyone leading an active lifestyle!
1. Skip the Perfume
When hitting the gym, deodorant is your friend. Perfume, on the other hand, you can skip all together. Why? Imagine, for a moment, the mix of sweat and perfume — it isn't a good combo and will probably make you smell worse than just your body odor alone.
So my best tip? Embrace the sweat! You're working out and taking care of your body, getting sweaty and a bit stinky is perfectly normal. It is also a matter of being courteous with your scent to those around you. When working out, perfume can come off a lot stronger than you think it does to those around you.
2. Do Athletic Makeup… the Right Way!
It's great to skip makeup when going to the gym (consider it a breather for your skin!), but some people feel more comfortable putting on a little makeup before leaving the house. If that's you, never fear – you don't have to go 100% makeup-free if you don't want to.
But if you're going to wear makeup while working out, keep it light and opt for waterproof formulations.
Makeup will melt right off with sweat (which is why it IS a good idea to skip it all together), but if you feel you need to wear some, keep it simple with a light coat of waterproof mascara (we love L'oreal Voluminous Waterproof Mascara) and maybe a little concealer under your eyes (like Benefit Erase Paste).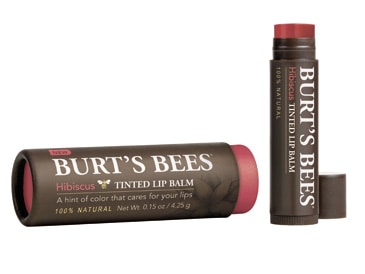 For an extra little pop of color, try a colored lip balm. Those with non-sticky formulas will add just a hint of color to your face while nourishing your lips simultaneously. I love Burt's Bees Tinted Lip Balm because it adds just a little polish to an otherwise undone look, and it isn't sticky or too "makeup-y".
3. Try a Functional, Chic Hairstyle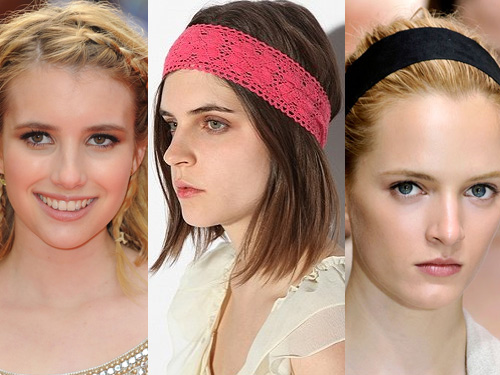 The messy bun and thrown-up ponytail will always be the go-to hairstyles for hitting the gym, but there are easy ways to shake up these traditional looks for a little added spunk.
If you're a fan of the sweeping french side braid seen on Lauren Conrad, try braiding across your forehead and sweeping it all up into a ponytail. This style is a great way to keep hair out of your face without using a million bobby pins or a headband.
Or, spice up your ponytail or messy bun with a cute headband or decorated hair ties. Try out a colorful crocheted headband like the one pictured above from Urban Outfitters.
Alternatively, for a quick-fix headband you can use in a pinch, try making a pre-wrap headband. Athletes use pre-wrap to prevent chafing between athletic tape (used for wrapping up injuries) and their skin. But the material also makes a great headband for working out. Pre-Wrap's website includes a quick and easy tutorial on how to make a headband:
Quickly wrap the pre-wrap around your head to measure.
Tear off a strip at the appropriate length.
Grab one end of the pre-wrap in each hand.
Roll a bit between your fingers on each end.
Tie a simple knot with both ends.
Put your pre-wrap on like a regular headband.
You can even twist different colors together or braid them together for cute designs!
What Do You Think?
What is your policy when it comes to beauty at the gym? Do you go with or without makeup? Do you have any tips on how to keep hair out of your face? How do you stay active? Let us know what you think in a comment!