This post may contain affiliate links, which means we may receive a commission if you purchase through our links. Please
read our full disclosure here
.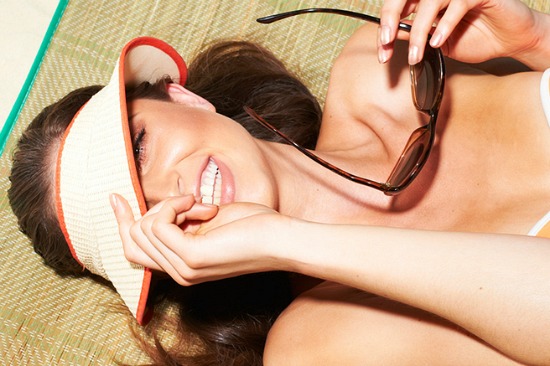 Photo: ELLE
Currently, I'm sitting in a hotel room, and tomorrow I'll be setting sail on my first cruise! I'm extremely excited, and I'm even more excited that I took some serious time and effort to pack.
When you're on a cruise, or any vacation really, and have no CVS or Walgreens to run to if you forget something, you need to pack practically and sensibly when it comes to beauty products.
In this post, I'll share my 5 best tips for packing your beauty items for vacation. Read on to learn more:
1. Ensure Nothing Leaks
When it comes to hair products, I never really knew the right way to pack them. Normally, I stashed them in a plastic bag, so that if something leaked, it wouldn't go all over my clothes. However, it rarely worked in my favor. While I didn't have shampoo on my clothes, my products always seemed to explode inside the bag, which meant I had a big mess to clean up whenever I arrived at my destination. Not fun.
I recently learned a better method: wrap the top of the bottle, the cap, or whatever other opening the product may have in plastic wrap. This allows you to pack the bottles "loose" if you'd like, and you can rest assured that your products won't leak if you do put them in a plastic bag.
2. Have Back-Ups and Last-Minute Fixes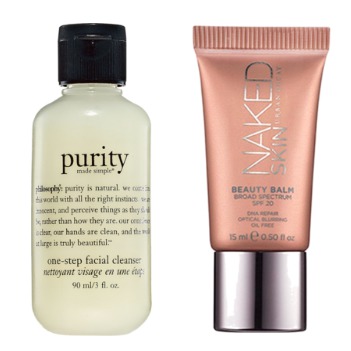 When it comes to traveling, you never know what will happen. For example, last summer my luggage was lost for half a day, and I had zero makeup and face products in my carry-on. You probably can relate to how gross your skin feels after long flights, so I was definitely missing my products during that time!
If you know there's a chance of luggage delay or lost luggage, put a travel-size cleanser and moisturizer in your carry-on, and stash your two favorite makeup products in there as well. You don't want to feel uncomfortable on vacation, and having a clean face in any situation is always good.
I love the two products above – Philosophy Purity Cleanser and Urban Decay Naked Beauty Balm – and both available in travel size.
3. Know What Makeup You're Bringing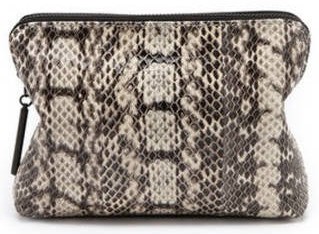 Photo: ELLE
I always bring way too much makeup and get frustrated with myself. Half of the stuff I bring I never even touch! My typical makeup routine is waterproof mascara and eyeliner for the day, and foundation, coverup, mascara, eyeliner, an eyebrow pencil, and bronzer for dinner/nighttime. Even though I'm on vacay, I normally bring multiples of each of those products, which is so unnecessary.
My point is, don't go overboard with your makeup. (Do you really need to pack a train case full of goodies? Probably not.) Bring the essentials, and leave everything else at home. And remember, if you don't use a product at home, chances are you won't use it on vacation!
4. Protect Your Skin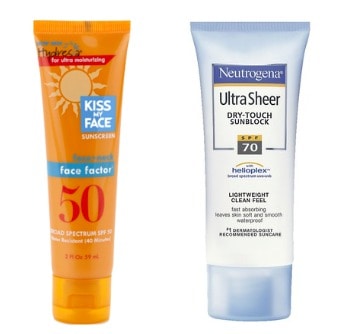 Having a sunburn is not fun, especially if your face is burnt. You'll just feel miserable, and that's no way to spend your vacation. When it comes to sunscreen, always pay extra attention to your face, and reapply every hour (or less, depending on your skin type).
My favorite face moisturizer with sunscreen is the Kiss My Face Face Factor in SPF 50. It's amazing because it's moisturizing, has a high SPF, and you can wear it under makeup if you want!
Another option I love is the Neutrogena Ultra Sheer Dry Touch in SPF 30. It's a lower SPF, but it absorbs oil and keeps your face free of breakouts, which is perfect for sensitive skin. Whatever sunscreen you choose, be sure that it's safe to use on the face and isn't irritating.
5. Feel Free to Indulge!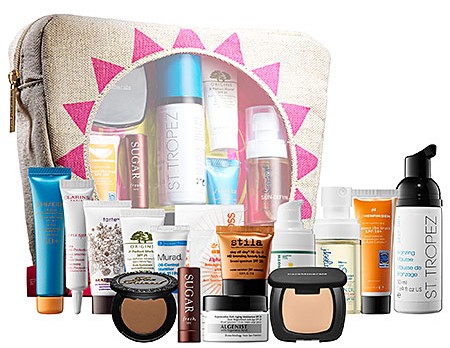 This is most important, I promise. It's a vacation! Get a facial, get a massage, eat fancy food, get coffee one too many times, sit on the beach too long – no matter what you can afford, it's your time. One of my favorite things to do pre-vacay is splurge on a little something small.
This time, it was the Sephora Favorites Sun Safety Kit. It's $32, and you get 16 amazing deluxe sample size products – trust me, they're huge "samples." It's only available in stores, so definitely check it out because it's worth the price! If you're into trying new products, that kit is for you.
What do you think?
What are your packing tips for vacation? Have you tried any amazing sunscreens? Would you like to see more posts like this? Remember to tell us your thoughts by leaving a comment!