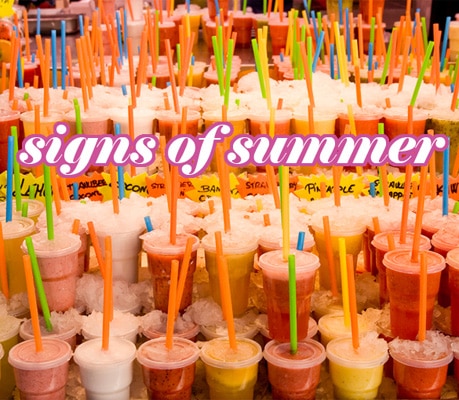 It's officially May! Rip the month of April off your calendar and sigh in utter satisfaction because we're a big step closer to summer.
The blue skies are already staring at you from behind your window, right? And when you get into your car after a long day of classes, the interior is almost unbearably hot, right? And the local cafe has switched out the signs of seasonal hot drinks for summery frappes, right? Yes!
The local shops are preparing for summer, and fashion, too, is changing gears: popsicle-hued nail lacquer, beach-ready braids, and devil-may-care clogs are everywhere. Join in on the effort to make the change of seasons official: read on for quick ideas on prepping yourself to be summer-ready!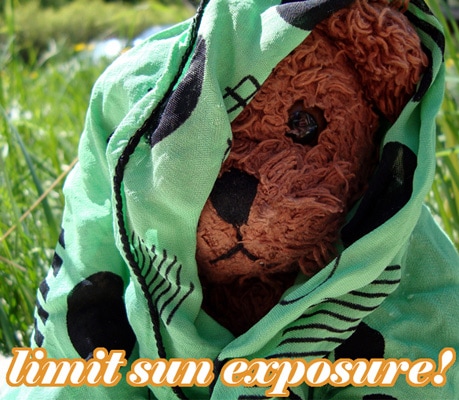 1. Sunblock, sunblock, sunblock.
You already knew it was coming, but it bears repeating: get yourself some sunblock. If you're planning to use that tube you got last year, remember that sunblock expires, so check the date on your bottle. Generally, if it's past two years old, its effectiveness may be weaker, and may even cause irritation on some people. When buying new sunblock, if you can't find the exp date, use a sharpie to write when you bought it. Don't forget to buy sunblock moisturizer for your face — they're popping up at cosmetics counters everywhere this month!
2. Protect your precious face with vitamin C powder.
These little vials of orange dust are becoming more common in spas everywhere. (Vitamin C is also available in liquid form, but powder is more potent.) Mix in a small amount with your daily moisturizer to protect against everyday environmental (sun) attacks, as well as brighten and even out skin.
3. Take care of your hair.
Now that we've got your skin covered, let's not forget hair, which also suffers a lot of damage during these sunny times. Moroccan Oil is also becoming popular through steady recommendation at spas and salons. Pat it into damp hair every day and it will shield your goldilocks from sun damage, encouraging healthy hair that feels good and smells delicious. Moroccan oil also comes in oil-based leave-in conditioners, which have the consistency of heavy whipped cream… yes, please!
4. Get your body looking great.
Shorts, sandals, skirts, sarongs, tanks, dresses, bathing suits… with clothing that simply reveals more, it's time for general maintenance on your body! Double check your feet for neat looking toes and clean skin. Break away from the cold-weather comfort food and reach for chilled veggies, and take advantage of in-season fruits! Maybe the hot summer weather will provide the perfect reason to try out a shorter haircut — we know the boys do it every year!
5. Update your iPod.
If there's anything that preps you best for summer, it'll be the jams you play for dancing, tanning, and driving… Be sure to check out Sarah's playlist series here on CF, and check the site this Friday for a summer-specific list of tunes!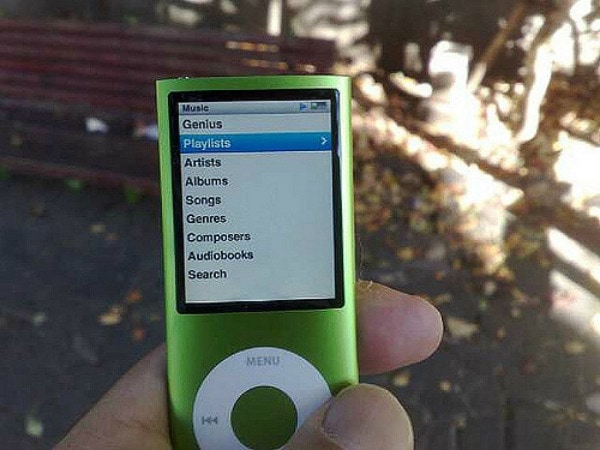 What do you think?
Those are the things on my to-do list for now! How about you? Is there any other type prep work for summer that you think is absolutely essential? Let us know in a comment.