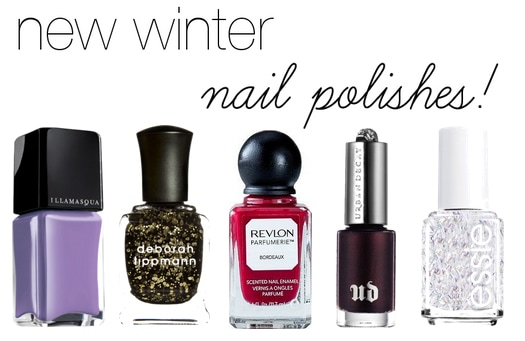 If you're anything like me, you've probably put away all your neon and bright-colored nail polishes by now. I've always thought that wearing brights took away from the "darkness" of winter, since dark colors are so much more prevalent.
Well, turns out that this year, that logic is correct: dark colors are dominating the nail polish displays right now. You get a gold star if there's some chunky – but pretty! – flecks of glitter in your winter polish, too.
Here, I'll share my top 5 winter nail polishes. Read on to see what they are:
"Blackheart" by Nail Polish by Urban Decay

$15 at Urban Decay
This polish, called "Blackheart", is what Urban Decay calls "decadent" and "ultra-sophisticated." They are not at all wrong. This polish is gorgeous! It's jet black with tiny flecks of red that almost look purple-ish in some lights.
The Naked 3 palette also contains a color called "Blackheart", which has a similar look. I imagine that the two would look beautiful together!
"Peak of Chic" by Essie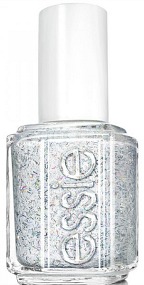 $8.50 at Nordstrom
Essie's "Peak of Chic" literally looks like snow. It's a clear polish with mostly white and some rainbow flecks, and looks best painted over a neutral polish, like white or black. However, it also looks beautiful on unpolished nails, but you need to use about three coats so that it looks even. It's definitely a fun color to rock in the classroom or on a night out!
"Jo'mina" by Illamasqua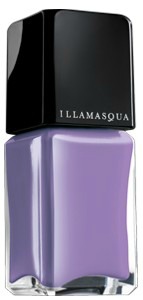 $17 at Sephora
Illamasqua's nail polishes are definitely on the pricey side, but I've found that they almost give your nails a gel-like finish and you typically only need one coat. They're definitely luxurious!
"Jo'mina", based off of Pantone's Color of the Year, is bright and glossy, but also perfect for winter. I know, this one does deviate from the dark color trend, however, the Color of the Year is always on-trend!
"Cleopatra in New York" by Deborah Lippmann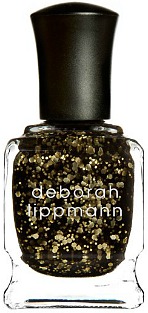 $19 at Nordstrom
Deborah Lippmann makes the most amazing nail polishes, hands down. Her glitters are especially beautiful, like this black one, called "Cleopatra in New York", that contains huge flecks of gold glitter.
I put this polish on for New Year's Eve and I've yet to switch polishes because I'm too in love with this one! Yes, $19 is pretty pricy for a nail polish, but if you're looking for a perfect festive winter color you'll wear constantly, choose this.
"Bordeaux" by Revlon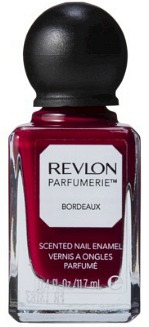 $5.99 at Ulta
I posted about the Revlon Parfumerie nail polishes before, and I'm still obsessed with them! This one, called "Bordeaux", is a dark red, almost oxblood color. It smells like grape-y red wine, and the scent lasts about three days. Fragranced and gorgeous nails? Sounds like the perfect combination!
What do you think?
Will you try any of these nail polishes? Have you tried any beautiful polishes this season? Leave a comment below and let us know!