This post may contain affiliate links, which means we may receive a commission if you purchase through our links. Please
read our full disclosure here
.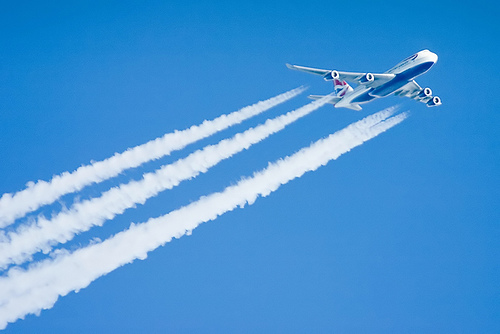 Like everyone else, I absolutely love to travel. This past semester, I was lucky enough to study abroad in Paris, which is not only the greatest city in the world, but also a great launching pad for other European destinations. Unlike in the US, where it takes me 8 hours just to get home for winter break, when leaving from Paris, I can be in a completely different country in an hour or two.
Low-cost flights through companies like RyanAir, easyJet and airberlin make it cheap for students to travel throughout Europe – but as anyone who's flown these carriers knows, they charge for almost every extra, often for checking bags. This means you have to cram a week's worth of essentials into a teeny bag to bypass the fees.
If you're like me, when traveling, you like to maximize the space in your bag for those killer shoes or awesome dress and minimize your toiletry bag – and, of course, leave room for the things you're bound to pick up while exploring! To help you do that, here are the 5 must-have beauty items that you can pack in your carry-on:
1. Powdered Dry Shampoo (& a fine-toothed comb)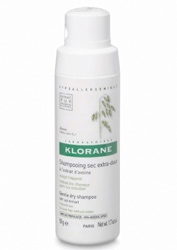 Klorane's Gentle Dry Shampoo – Non-Aerosol Pump ($18 at Sephora)
Dry shampoo is my desert island beauty product. As in, if I were on a deserted island, it's the only beauty item I would need with me.
This is a totally genius product – if you notice your hair getting greasy, sprinkle a 1/4-teaspoon's worth on your roots, wait for ten minutes while you brush your teeth/wash your face/check Facebook, and then pat (yes, pat it into your head – great advice from Lauren Conrad's beauty site) and go! Dry shampoo also gives hair amazing volume and lift, so if you have extra time, backcomb it a bit with a fine-toothed comb for that extra oomph.
My absolute favorite dry shampoo is Klorane's Gentle Dry Shampoo with Oat Extract – Non-Aerosol Pump. At $18, it's a bit pricey (although if you're in France, go pick it up at a pharmacy for 7-10 euros), but it's by far the best one out there, and best of all, it doesn't leave hair feeling gross, a common dry shampoo problem. Remember that aerosol cans need to be less than 3.4 ounces, so if you're planning on bringing dry shampoo in your carry on, make sure to buy a non-aerosol version!
2. Eyeliner with a Smudge Brush

Revlon Luxurious Color Eyeliner ($8.49 at Walmart)
I personally love a smokey eye, but creating one usually requires 2-3 makeup brushes and different eyeshadows – and who has space for that?
Instead, grab an eyeliner pencil that has a built-in smudge brush. I've raved about this before, but my absolute favorite one is Revlon Luxurious Color Eyeliner ($8.49 at Walmart) because not only does it stay on all day and apply easily, the smudge brush at the end is amazing! Most smudge brushes are too hard, or even worse, can erase the eyeliner. This one blends easily and creates an amazing smoky eye – no extra brushes needed!
3. Travel Containers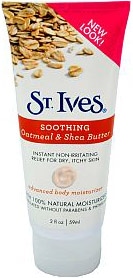 St. Ives Advanced Body Moisturizer – Oatmeal & Shea Butter ($1.42 at Minimus)
You're probably thinking, "Yeah.. duh," or you may already have an adorable (& cheap!) set from The Container Store ($10) – but hear me out anyway because my advice here might surprise you.
Before you leave for your trip, go to any drugstore and hit up the 'travel size' aisle. But instead of looking at the products, look for the packaging you like. Find the containers that best suit your needs, then wash out the product that came inside.
Once you're ready to pack your carry-on, transfer your favorite face wash or must-have moisturizer to the container you picked for it! "Travel sizes" of higher-end hair and skin products are really overpriced, so save yourself a ton of money and do it this way instead!
4. A Multiple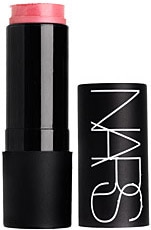 NARS The Multiple ($39 at Sephora)
Yeah, the NARS multiple is really expensive for a beauty product – but when you want to save space in your travel bag, it is a must.
The best part about this product is its many uses – hence the name. You can apply it to your eyes, lips and cheeks! It's available in NARS's most popular colors, such as Laguna and Orgasm, and you can apply it basically anywhere, from the back of a rickety bus in Rome to the train in England or the metro in Paris. It's guaranteed to be a time- and space-saver.
5. Benefit High Beam Mini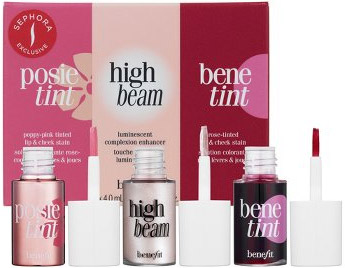 Benefit Feelin' Cheeky! Minis Set ($15 at Sephora)
Benefit's High Beam is my all time favorite highlighter. I'm convinced there is no better product for faking a good night's sleep – especially when you've gotten barely two hours worth because your hostel roommates decided to turn the lights on and talk at full-volume at 6 am.
That said, the normal-sized High Beam packaging is cumbersome and totally unsuitable for travel. That's why the genius people at Benefit decided to make a mini, currently available in a set for just $15, along with travel-sized versions of PosieTint and BeneTint. Despite its small size, this mini packs in more than enough product for your trip. (A little goes a long way here!) And at its price – $15 – it's a total steal!
What do you guys think?
What are your travel must-haves?How do you save space in your carry on while still bringing along your beauty essentials? Tell me in the comments!