This post may contain affiliate links, which means we may receive a commission if you purchase through our links. Please
read our full disclosure here
.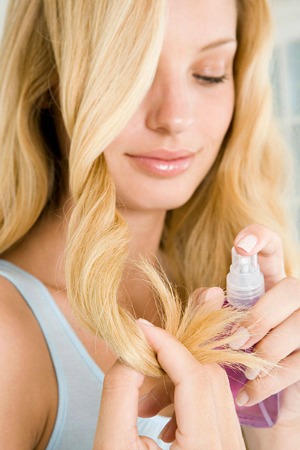 Photo: ELLE
Fall is an odd hair season. You start school, so you inevitably get lazier when it comes to hair. However, it also starts to get colder, meaning the actual condition of your hair even starts to get worse. So really, it's a lose-lose for your hair!
Trust me, I've been there. I used to have very blonde, very thin, and very damaged hair! I stopped bleaching all the pigment out of it and stopped straightening it every single day, which allowed me to get to the root (sorry about the pun…) of the problem. The health of my hair.
In addition, I came across these fivehair miracles that work on any kind of hair condition: dry, damaged, lifeless, frizzy, or anything else that's bad. These are my holy grail products – and I know they'll be yours too:
1. Dove Refresh+Care Invigorating Dry Shampoo

$4.79 at Walgreens
Dry shampoo is AWESOME for when you feel like you've been washing your hair too much and need a break. This one doesn't leave your hair chalky or dry, and actually claims to moisturize your hair. I don't know if I'd go that far, but it definitely is one of the dry shampoos that I always go back to.
One of the worst things you can do for your hair is use a strong shampoo every single day, so dry shampoo really helped me break that habit!
2. PHYTO Phyto 9 Daily Ultra Nourishing Cream

$28 at Ulta
This stuff is brilliant. Seriously brilliant. It smells like fresh air and goes on so smoothly, and makes your hair feel incredible. It actually mends dry, frail hair. As I mentioned earlier, I used to bleach my hair a super white-blonde color (read: damaging mistake!) and this leave-in cream made it lose that "crunchy" feeling. Hands down, this stuff is the best.
3. Giovanni Vitapro Fusion
$4.75 at Amazon
This light spray is perfect for color-treated hair. Not only is it vegan and cruelty-free, but this product is also a heat protectant. I love the entire Giovanni line because there isn't anything disgustingly artificial in any of their products, so it's always perfect for colored hair.
Plus, it's a high-quality product that's also super affordable – what more could you ask for?
4. Peter Thomas Roth Hair to Die for Hair Treatment

$33 at Amazon
Okay, I'm not going to sugar coat it: this product is pretty expensive for the average college girl's budget. However, don't run away just because it's $33! This product is amiracle. I don't know exactly what's in it, but I'm sure it's illegal in other countries. (Kidding!)
It actually makes your hair grow. However, not only does your hair grow, but it grows better than it did before – thicker, healthier, and shinier. Ridiculous? Nope, true. It happens.
5. Garnier Sleek and Shine Moroccan Oil Treatment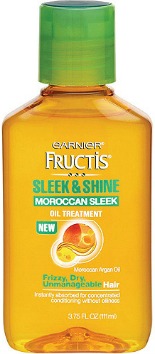 $6 at Amazon
Moroccan oil has been a seriously popular item for a while now, but it's hard to find one that works onall hair types. I have trouble finding one that doesn't make my head look like a grease ball if I use a little too much.
This one from Garnier is much less oily than your typical moroccan oil, if that makes sense! It makes your hair look beautiful and healthy, plus it smell delicious. I use two drops after I shower and while my hair is still pretty wet to let it absorb. I generally use this twice a week, but play around to see what works best for your hair type.
Final Thoughts:
I guarantee that whatever kind of hair you have, these products will improve the texture and health of your hair. One other idea to keep in mind is that you need to regularly get your hair trimmed. I stick to every six weeks on the dot, so that my hair is almost "trained" to know when the trim is coming. Keeping your hair on a schedule also lets you know how long your hair has grown in that time!
What do you think?
Have you tried any of these products? What are your holy grail hair products? Be sure to let me know what you think in the comments!