This post may contain affiliate links, which means we may receive a commission if you purchase through our links. Please
read our full disclosure here
.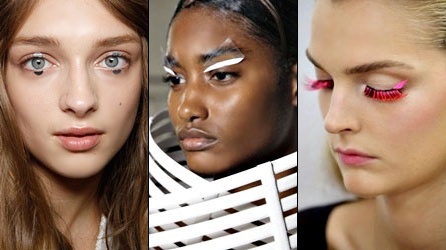 One of the best things about living in 2013 (and having all the advanced technologies that we do) is that makeup gets more and more amazing. New products are being invented that solve beauty problems in a snap, plus many new beauty products are multi-purpose, which means less time spent sitting in front of a tiny dorm room or apartment mirror and applying makeup!
In fact, there are products being made right now that I didn't even know I needed. That is, until I tried them – now they're the products I can't live without. Below, I've compiled a list of my five favorite wonderful, new, and innovative beauty products on the market:
1. Benefit Cosmetics Stay Flawless 15-Hour Primer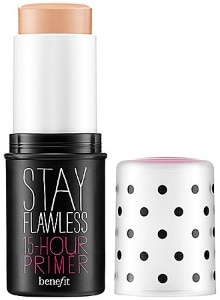 When primers first appeared on the market, I was SO apprehensive. Another layer of makeup?! But now, it's the layer that makes every amount of difference.
This Benefit primer is one of the first longwear primers invented and comes in a stick form, which makes it so easy to apply. It's super lightweight and great for any kind of skin – especially oily skin – since it's extremely mattefying. You can even use it on its own – just apply the product to the shiny spots on your face throughout the day. It's a quick fix!
2. Bare Escentuals Lash Domination 10-in-1 Volumizing Mascara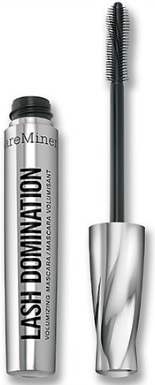 This mascara literally does 10 things at once. I don't think I've ever expected my mascara to do anything besides make my not-so-perfect lashes perfect, but this one volumizes, lengthens, thickens, separates, and lifts lashes.
This longwear mascara is also flake-and-clump-free, smudge-free, and is fortified with vitamins. Phew! This is one of those "miracle" products. You're only going to need one coat and your lashes will look amazing.
3. Josie Maran Coconut Watercolor Cheek Gelee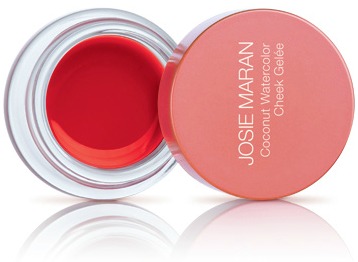 There are lots of different blushes on the market – cream blush, powder blush, cream blush sticks, stains, loose powder blush… you get the idea. However, this gel-cream blush hybrid is one of my faves, since it has the staying power of cream blush mixed with the lightness of a gel.
This product is blendable and easy to layer, so you can easily create your perfect shade! It's formulated with coconut water, which makes it super hydrating as well!
4. Lorac 3D Liquid Lustre Gold

Okay, so this isn't super new in the beauty world, but it's definitely new to me and very innovative. I came across this and was confused as to what it did, but a lovely makeup artist at Sephora told me it's "good for everything", so clearly I was interested!
This product actually does do everything — it can be an eyeshadow, a bronzer, a highlighter, a brow highlight, and even an eyeliner when applied with an angled brush. It creates a light, long-lasting shimmer that's not cakey or overly glittery, but creates a pretty look that's really easy to wear.
5. Obsessive Compulsive Cosmetics Lip Tar

I thought all lip products that could possibly exist already did, but, alas, I was wrong! A product that incorporates the word "tar" seemed a little daunting to me at first, but, after trying it, I am completely hooked.
This product goes on as a gloss, but dries to this beautiful feather-light satin finish. It's a completely unique look that you can't replicate with another product. And with this, take it from me: a little goes a long way. It's so pigmented that every tube will last a long time – promise!
What do you think?
Have you tried any innovative new products? Or have you tried any of these? What's your favorite product right now? Leave a comment below!