This post may contain affiliate links, which means we may receive a commission if you purchase through our links. Please
read our full disclosure here
.
I've been writing for College Fashion for over a year now, and this is my first beauty article. I'm obsessed with fashion, but beauty? Not really my forte.
I love seeing gorgeous, creative beauty looks on Pinterest and on celebs, but I don't really wear makeup, other than when I accessorize a look with a bold lip or wear crazy colorful eyeliner for themed dances. Don't get me wrong. I see how makeup is awesome and fun… it's just not my thing. My personal beauty routine is all about hair, skin, and maybe some fun pops of color.
So I thought, why not make a beauty post for girls like me, with product recommendations for those who aren't really into the makeup scene, who want healthy skin without a million products, and who, when you see them, more or less #wokeuplikethis. And for those of you who are makeup mavens, I still recommend these items as great basics. Enjoy!
1. A great detangling brush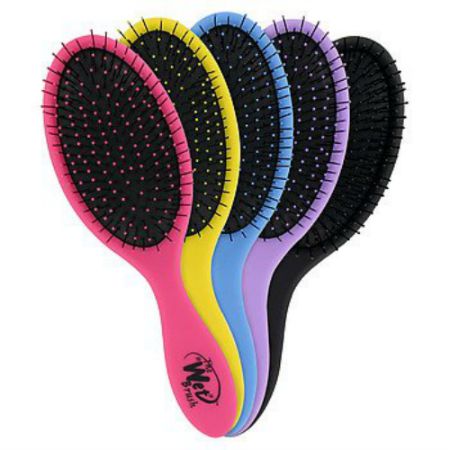 Product: The Wet Brush
I don't know about you, but I'm basically the queen of bedhead, no matter how smooth my hair looks when my head first hits the pillow. It can be super difficult to get all the knots out of my hair in the morning.
The Wet Brush is specially made to get tangles out of wet hair, post-shower and maybe pre-blow dry. It doesn't pull and it really works miracles. It's a great hairbrush when hair is dry, too. Plus, this shower caddy must comes in all sorts of cute colors and prints.
2. A fun nail color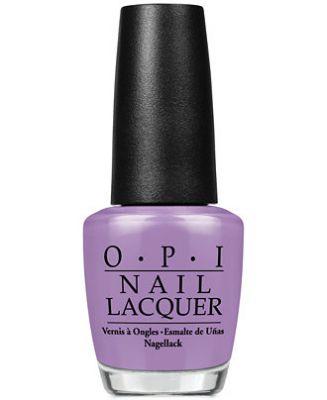 Product: OPI Nail Lacquer in "Do You Lilac It?"
I LOVE rocking bold polish shades on my fingers and toes, and I find having my nails painted adds something extra to my outfits and mood.
OPI is the classic fave nail polish brand, and I especially love their Brights collection. This once is called "Do You Lilac It?" but I also love "No Room for the Blues" and "Gargantuan Green Grape."
3. A good moisturizer (with SPF!)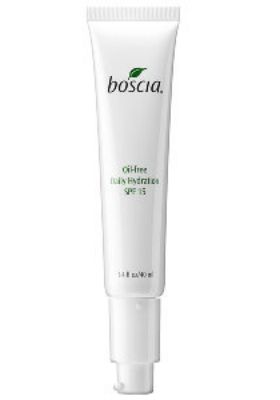 Product: Boscia Oil-Free Daily Hydration
If, like me, you blow dry your hair in the morning, you know it can leave your face feeling really dry. Slathering on a nice, refreshing moisturizer wakes me up in the morning. Boscia's Oil-free Daily Hydration does the trick for me.
The most important part of any daily facial moisturizer, though, is SPF. This one has SPF 15, but the higher, the better. And if you're going to be out in the sun for extended periods of time, make sure to use real sunscreen, too.
4. A strong spot treatment

Product: Bliss "No 'Zit' Sherlock" Spot Treatment
Ah, acne. No fun for anyone, but especially those of us who keep our faces au-naturale. If you're not into cover-up, a good spot treatment is your best friend. I apply it after using an anti-acne cleansing cloth on my face before bed, and on any major blemishes I notice in the morning.
When I have a breakout, I like to mix up which spot treatments I use every once in a while (if your skin is sensitive, stick to one you know works for you). I've had luck with ones by Burt's Bees and Paula's Choice, but Bliss is definitely my fave. This spot treatment is great, as is their correcting serum to help fade acne scars. And how cute is the name "No 'Zit' Sherlock"!?
5. A no-fail red lipstick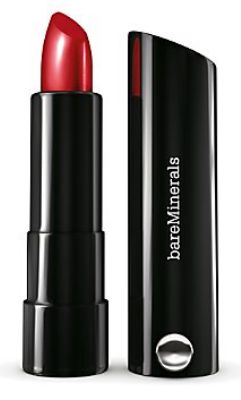 Product: BareMinerals Marvelous Moxie Lipstick in "Live it Up"
I've said it before and I'll say it again: I believe in using lipstick as an accessory. The only makeup I do wear on a day-to-day basis is a bold lip when the occasion arises. I love the way pretty red, edgy violet, cool berry, or fun fuchsia can make my eyes and face pop.
Red, though, is the ultimate classic. Find the shade that looks best on your skin tone and swipe it on as a pop of color with almost any outfit, from a button-down and boyfriends to a black dress and edgy sandals. Personally, I recommend BareMinerals Marvelous Moxie in "Live it Up."
What do you think?
What are your beauty must-haves? Do you love makeup or rarely wear it? Have you tried any of these products? Share with me in the comments!