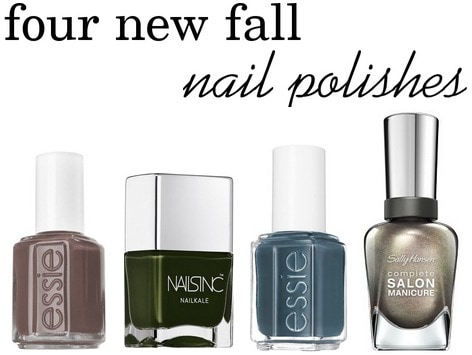 Fall colors are my absolute favorite. Dark green, brown, plum, and navy are some of my favorite nail polishes to wear year-round, but sometimes they're just a bit too dark for summer. So when fall comes around, I'm all about painting my nails and toes those "moody" transitional colors. And of course, throwing on a huge, comfy sweater, but I digress.
Read on to see four lust-worthy nail colors for fall:
Essie Nail Color in The Perfect Cover Up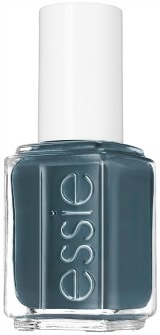 $8.50 at Nordstrom
This teal-gray shade from Essie's Fall 2014 collection is stunning. It's a great transitional color if you still want to rock a gorgeous nail polish and aren't quite ready for the super-dark hues often associated with autumn. Plus, it's an Essie polish, so you know the formulation is great.
This nail polish is almost a jewel-tone, and is just beautiful. If we're being honest here, I kind of want a pair of pants in this color, and maybe even a quilted jacket. Anyone want to point me in the direction of those?
Nails Inc. NailKale in Bruton Mews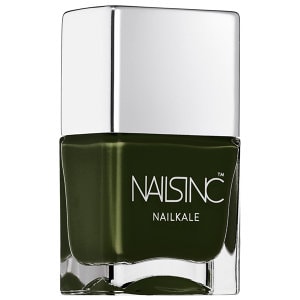 $14 at Sephora
I know what you're thinking: "NailKale? Is there kale in this?" The answer is yes. Not only can you have kale in your smoothies, you can now have it on your nails! According to the product description, kale is known for its high levels of Vitamins A, C, and K, which stimulates advanced keratin production and can make your nails longer and stronger.
The colors in this line of nail polishes are perfectly opaque, chip-resistant, and all-around amazing. I put this deep green shade, which is beautiful might I add, on my nails and only needed one coat. It's awesome! Definitely give these colors a try – they are worth the price tag.
Essie Nail Color in Mink Muffs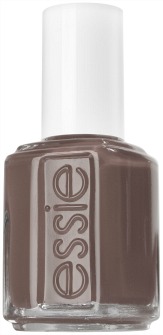 $8.50 at Beauty.com
This color reminds me of the perfect shade of ankle boots, as weird as that sounds. Essie's fall colors are just so amazing! I think this color looks sleek and professional, so it would work for classes, as well as an internship or a job.
Brown shades like this one are universally flattering and make your nails look so sophisticated. This nail polish could jazz up sweatpants and a t-shirt, or even a "groutfit." If you're looking for a unique neutral nail polish for fall, check this one out.
Sally Hansen Complete Salon Manicure in Shoot The Moon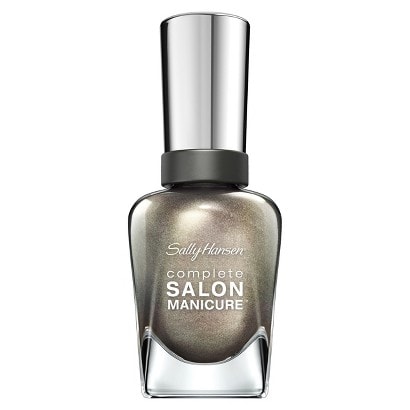 $4.69 at Target
Metallics are going to be a huge trend for fall, especially metallic colors that look almost multi-faceted. This Sally Hansen nail polish looks green or brown depending on what light you're in, so it's basically just stunning.
Also, it's a Complete Salon Manicure formulation, so if you're lazy about doing your nails like I am, you'll be happy to know this polish requires no base coat or top coat. Just two coats and you're done! I recommend touching up halfway through the week with a top coat just to make sure it doesn't chip, although I don't normally have problems with this kind of polish.
What do you think?
What are your favorite fall nail polishes? Have you tried any of these? Would you like to see more posts like this? Remember to tell us your thoughts by leaving a comment!