Now that November is here (wait, what?), I can start breaking out my Christmas lights and getting in the holiday spirit. Yes, I'm one of those people who is super annoying about the holidays, but I don't mind. I see no problem with starting the celebration early.
So, to add to the celebration, I decided to look for new, trendy nail polish shades to wear – it's such a fun and easy way to feel festive. Read on to see my top four trendy nail polish picks for the holidays:
1. Essie's "Carry On"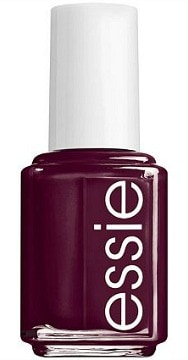 $8.50 at Kohl's
The color of this Essie nail polish looks like a cross between the perfect red and a perfect plum. It's almost jewel-toned, but not in the metallic way.
This polish would look stunning on an almond-shaped nail because it has a super glossy finish and a sophisticated vibe. If you're looking for a nail color to wear to work that isn't too bright or too boring, try this one. It's just the right amount of "trendy" for the office.
2. NARS's "Night Flight"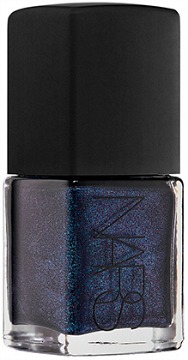 $20 at Sephora
Yes, this is an expensive bottle of nail polish. However, the application is flawless, and for such a glittery/metallic polish, it looks awesome after just one coat. It also lasted beautifully the entire week!
The color is actually black with dark blue sparkles, and the sparkles are obvious enough but also subtle enough that you could still see the black. I think this would be a super-fun color for a night out, or to jazz up an LBD.
3. Nails Inc.'s "Alexa Leather"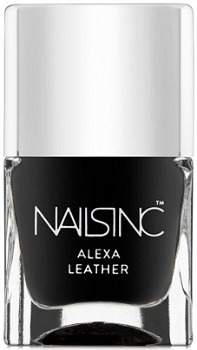 $15 at Macy's
Fun fact: this nail polish actually had a wait list of over 3,000 because Alexa Chung wore it to the 2012 British Fashion Awards! Alexa's namesake polish by Nails Inc. actually gives you a leather effect on your nails, and I must say, even if you aren't into black nail polish, you'd definitely be into this.
I am not the kind of girl who likes to wear black nail polish, but this made me feel sleek and trendy. A quick tip: don't use a top coat – the "leather" effect would go away!
4. CND Vinylux's "Impossibly Plush"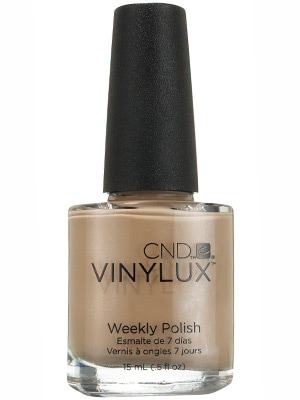 $6.58 at Amazon
This color looks a little strange at first, but it's the most flattering beige I've seen in a while. The hue is a little darker, which scared me a bit, but it ended up looking so on-trend and perfect for the season.
I was actually dying to try these new CND Vinylux polishes, which claim to last 7 days and get more chip-resistant as the week goes on. My nail polish did last all week, with the exception of my pinky nail, but that one always chips. Give these a try if you need your mani to hold up!
What do you think?
Do you have any favorite trendy polishes?Have you tried any of these? Would you like to see more posts like this? Remember to tell us your thoughts by leaving a comment!