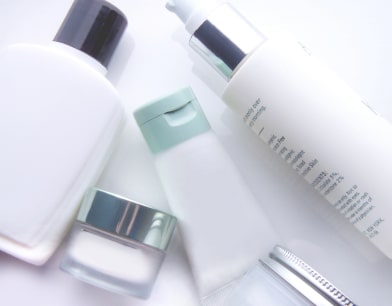 They say good skin is the base of every good makeup routine, and it's true: no matter how much foundation or powder you cake on, makeup will never completely disguise unhealthy skin. When your skin is healthy and glowing, any makeup you apply will automatically look 100% better.
Most of my posts have been about makeup, but this week I really want to emphasize the importance of using good skincare products. Contrary to what some believe, good skincare isn't just about what you wash your face with—there are other incredibly important products that you need to use as well. In this post, I will list the top products I think every girl should have as part of her skincare regime.
1. Sunscreen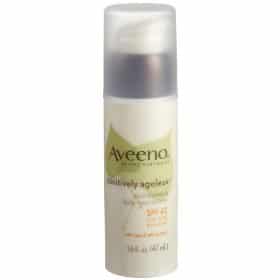 Aveeno's Positively Ageless Daily Moisturizer SPF 30 – $20.49
I mention sunscreen first because I think regardless of her skin type, every girl MUST wear sunscreen daily. Why? Sun exposure is the number one cause of aging and damage to the skin. I'm sure many of you aren't too worried about wrinkles yet, but it is absolutely crucial that you start wearing sunscreen now, while your skin is young, to prevent them. UV ways can do some mega damage to your skin.
Aveeno Positively Ageless Daily Moisturizer with SPF 30 is one of my must-have products. It's great because it acts as both a moisturizer and a sunscreen. It doesn't feel oily after application and it leaves my skin feeling soft and hydrated. Most importantly, it contains SPF 30, which I think should be the minimum SPF that you wear on a daily basis. I use this on my face and neck right after I cleanse every morning.
2. Makeup Remover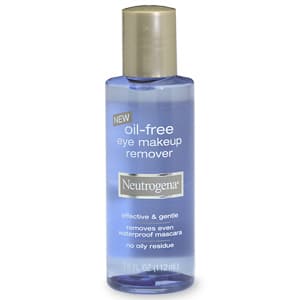 Neutrogena Oil Free Eye Makeup Remover – $7.99
Washing your face alone is not enough to remove eye makeup residue. That's why I strongly urge you to use eye makeup remover to ensure that you get all of it off. For me, makeup remover is incredibly helpful after I've gone out to a party with my friends: a few quick swipes and I'm done. After all, leaving eye makeup on overnight can damage your eyes.
I am always amazed at how well Neutrogena's Eye Makeup Remover works. When I use this product, my makeup, including waterproof mascara, just glides off my face. I also love how it doesn't feel harsh on my skin, which is doubly important because the eye area is incredibly sensitive. In addition, it's incredibly easy to use: just cover the top of the bottle with a tissue or cotton ball and flip it upside down to get the perfect amount of product.
3. Moisturizer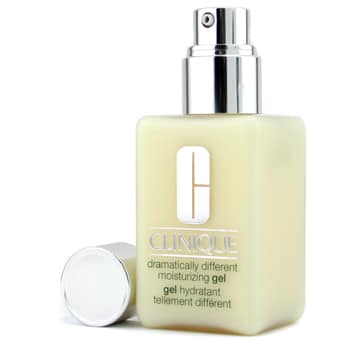 Clinique Dramatically Different Moisturizing Gel – $24.00
I'm sure you guys all know about this one: hydration is crucial to healthy, glowing skin. Whether you have dry or oily skin, facial moisturizer is a must-use product.
Clinique's Dramatically Different moisturizers are some of the best around, and they make two formulas for both normal/oily and dry skin users. If you're like me and have oily skin, I recommend using the gel rather than lotion formula.
Hands down, Clinique's Dramatically Different Moisturizing Gel is the best moisturizer I have ever used. I was incredibly hesitant to buy this product because it cost $24, but it is definitely worth the splurge. During the winter time I always suffer from dry patches, but this product completely solved that problem. After applying this moisturizer, my skin always feels super soft. However, I only use this at night because during the day I need my SPF.
4. Exfoliator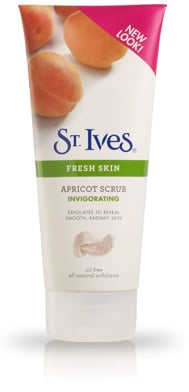 St. Ives Fresh Skin Apricot Scrub in Gentle – $4.29
Exfoliating your skin helps remove dead skin cells that make your face look dull. I recommend exfoliating at least once a week to help brighten up your face.
I used to love St. Ives original Apricot Scrub, but I recently found that the "Gentle" version was a better option because it did not irritate my skin as much. You do want to be careful when choosing an exfoliating product because some of them can actually cause skin damage. This gentle formula has more of a creamy texture so it is not as harsh as their normal formula. I absolutely love the way my skin feels after using this product: it instantly looks brighter and healthier. Best of all, this product contains 100% natural extracts so you don't feel like you're smothering your face with harsh chemicals.
Your thoughts?
What are your must-have skin care products? Is there anything else you'd recommend every girl have as part of her routine? I'd love to know your recommendations!