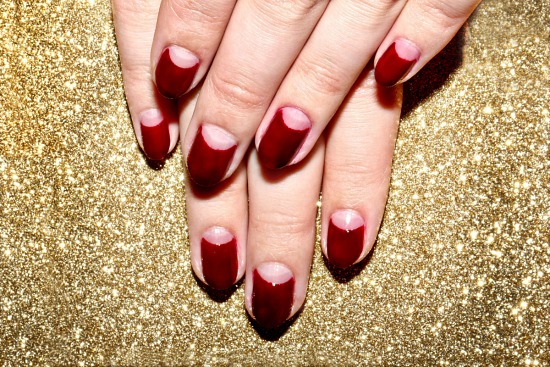 Photo: ELLE
Hopefully finals are over, and you're finally on break for the holidays. If not, I feel for you. I just finished my finals on Friday, which is much later than most students. If you're home, you're probably in full holiday mode, trying to get everything together last-minute, and plan out all the outfits for your various get-togethers! I know I am.
So, I'm here to strike one item off your to-do list – your nail polish choice! Read on to see four festive shades that are perfect for any holiday party.
"Jiggle Hi, Jiggle Low" by Essie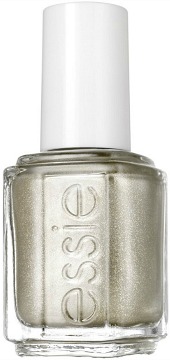 $8.50 at Beauty.com
I'm a huge fan of metallics this season, and I especially love the color of this Essie nail polish. It's the perfect silvery-gold, and is almost a champagne color. This polish is not glittery, so it's totally appropriate for any party, especially one with the family.
It's a pretty alternative to the more traditional "festive" shades like red or green, which sometimes make my skin looked washed out. This nail polish is probably my favorite pick… shh, don't tell anyone!
"Rodeo Drive Royalty" by NCLA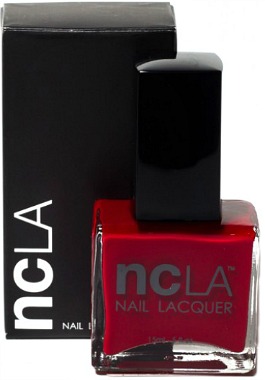 $16 at Amazon
I'm kind of obsessed with this color. It's not red, but it's not maroon either. The company, NCLA, describes it as "cranberry," which is the perfect way to describe it. The bonus? All polishes by NCLA are 100% free of DBP, toulene, and formaldehyde, as well as camphor. Also, this company does not test on animals and the polishes are made right in LA.
Aside from the color, the polish's formula is great, too. I only needed two coats for perfectly opaque coverage. I highly recommend this brand. It's just so luxurious!
"De-Light" by China Glaze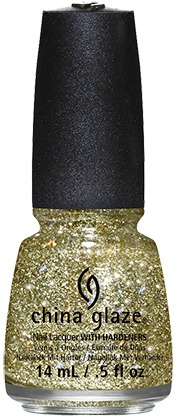 $7.50 at Ulta
Everyone could use a little sparkle, especially around the holidays. This China Glaze nail polish is perfect on its own or on top of any of the polishes on this list. Even doing an accent nail with this glittery shade would look super-festive, and add that hint of sparkle your outfit needs.
I'd estimate that two coats are enough if you're using this shade on its own, or just one if you're putting it on top of another polish. The glitter is pretty dense!
"Don't Shy Away" by L'Oreal

$5.99 at Target
If you're not a fan of red nail polish, this navy shade by L'Oreal is the perfect option for you! I find that I really only wear navy polish in the winter, so it's a great alternative to the other "holiday" shades.
This polish is part of L'Oreal's new "gel" line, and the best part is that you don't need to use a UV light. Just apply two coats, then top it off with your favorite top coat. The brand recommends that you buy a specific base coat, but I found that I didn't need it. Any old one works!
What do you think?
What are your favorite nail polish shades for the holidays?Have you tried any of these? Would you like to see more posts like this? Remember to tell us your thoughts by leaving a comment!