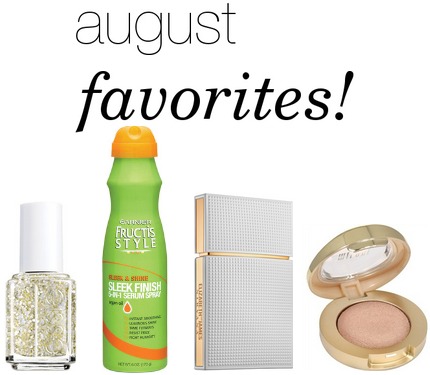 Can you believe it's already September?! Fall is almost here, but I have a few beauty favorites from the month of August that I wanted to share with all of you. It's a mix of old favorites that I found while packing up to go back to college and some new products, too. I even rediscovered a nail polish that I seriously think I wore for six months straight!
Without further ado, here are my four end-of-summer makeup, nail, hair, and perfume favorites. Read on to learn what they are:
Essie Nail Lacquer in Hors D'oeuvres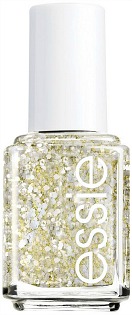 $8.49 at Target
This might actually be the most beautiful silver and gold glitter polish I have ever seen. Like I said earlier, I came across Essie's Hors D'oeuvres nail polish in an old box from a college move-out, and was so happy to find it – I thought I lost it! This polish is just so pretty. I normally wear it on its own, because I think the color is unique enough that it doesn't need anything under it.
However, it looks especially stunning over top of a navy or forest green polish, or even a really light beige just to make it stand out more. This polish also has amazing staying power, and, since the glitter flecks are pretty small, it's not too difficult to remove. I love this nail polish, and feel so New Year's-esque when I wear it!
Garnier Fructis Style Sleek Finish 5-in-1 Serum Spray

$5 at Walmart
I am the biggest fan of the scent of Garnier hair products. I'll admit it… I've purchased their hairspray just so I can spray it on my hair and make it smell awesome! However, this does a lot more than just smell awesome. This is a winner of a product. It's basically a BB cream for your hair. I spray this on my hair as a finisher after I'm done styling it. I love how it adds shine and just improves the overall look of my hair.
It doesn't make hair look greasy or too shiny, but instead provides just enough shine so that my hair looks healthy. And for the price? I won't even feel bad if I spray this on my hair a bit more than I should because it smells that good.
Elizabeth and James Nirvana White Perfume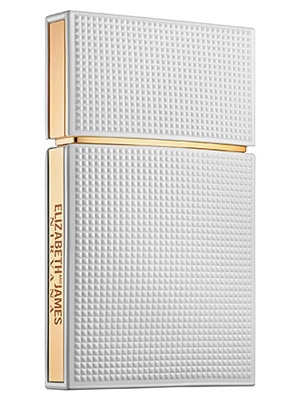 $22 to $75 at Sephora
I LOVE this perfume! I am borderline obsessed with it. I've been wearing the scent since May, and I am not even close to tired of it. Back in June, Sephora was giving away mini rollerball sizes of this as a 100-point Beauty Insider perk, plus I already owned a regular rollerball, and I just recently bought the 1.0 oz size of this! However, the perfume lasts a long time, and you don't need to use a lot.
Elizabeth and James is Mary-Kate and Ashley Olsen's high-end fashion brand, and although I'm not always their biggest fan, I am extremely happy with this perfume. According to the description, its smell is "a captivating blend of delicate peony, chic muguet, and tender musk for a feminine scent with dark sophistication."
This perfume is a feminine scent that isn't too loud or musk-y, so it's not specific to one season. You can wear it year-round. Give this a smell at your local Sephora. You won't be disappointed!
Milani Bella Eyes Gel Powder Eyeshadow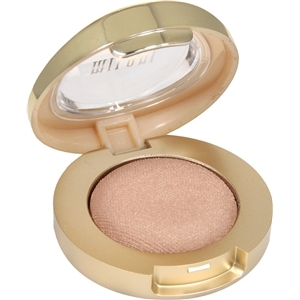 $3.99 at Drugstore.com
Gel? Powder? Gel powder? You're probably just as confused as I was. Milani's new Bella Eyes eyeshadows start as a gel, then dry to a powder after they're applied. Basically, these are awesome. The color goes on in one stroke, and can be applied with a brush or your finger. They're so easy to use! There are also 30 shades to choose from and the staying power is fantastic.
Some of the shades are vegan, so make sure to check the packaging if you are interested in purchasing a vegan shade. The one shown above is a light shimmery beige called "Bella Sand," and it's my personal favorite of the bunch. Definitely check these out. I've seen them at Walgreens and CVS, as well!
What do you think?
What were your favorite August/late summer beauty products? Have you tried any of these products? Would you like to see more posts like this? Remember to tell us your thoughts by leaving a comment!