This post may contain affiliate links, which means we may receive a commission if you purchase through our links. Please
read our full disclosure here
.
Bronzers are an easy way to get that summer glow without the dangerous effects of the sun's harmful rays. When applied correctly, you can get a subtle tanned look. On the other side of the spectrum, too much bronzer might make you look like the Tan Mom, and that would be bad.
However, you won't have to worry about overdoing it with the bronzers below. I picked out four of my favorites, and have options for all skin tones and budgets. Read on to learn about each one:
Too Faced Soleil Matte Bronzer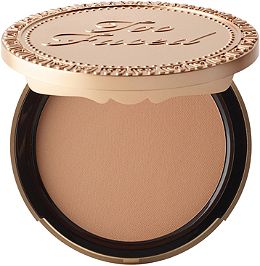 $30 at Sephora
Too Faced makes one of my favorite everyday bronzers. This matte bronzer has no sparkle, which makes it very natural-looking. The best part? It actually smells like chocolate, but not in a gross way.
There are three shades available, so you can choose which one works best for your skin tone. This is also perfect for contouring if you choose a darker shade. Give this product a try if you're looking to splurge a bit on a higher-end bronzer.
Maybelline Fit Me Bronzer in Medium Bronze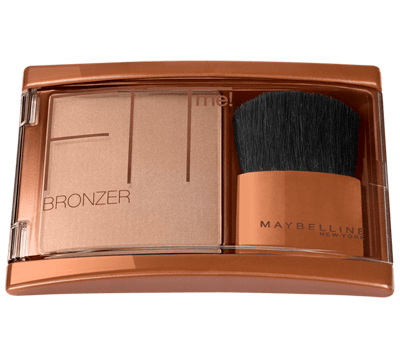 $5.50 at Drugstore.com
Maybelline's Fit Me foundation is one of my faves, so I figured it's only natural that I try the accompanying bronzer. I was skeptical because it was so inexpensive, but it works wonderfully.
This product applies nicely on top of foundation, and the lighter bronze color looks natural. There's a slight shimmer, but it's not very noticeable. It actually makes your skin look a bit more glowy.
A quick tip: use the included brush to contour. The brush isn't good for much else, so try using the brush to contour the hollows of your cheeks. It's super-easy!
Rimmel Natural Bronzer in Sun Shine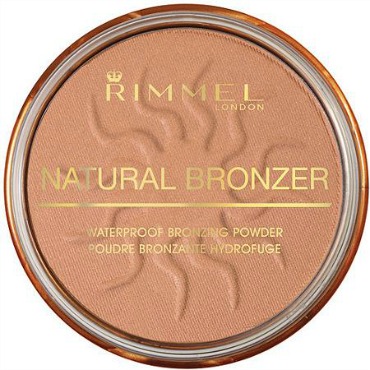 $4 at Target
This is the cheapest option out of all of them, but don't think that the low price means you're getting a subpar product. I brought this Rimmel bronzer with me on vacation because it claimed to be waterproof, and considering a girl's gotta look tan even in the ocean, I decided to try it. Just kidding… but I did try it.
It does work! This bronzer isn't perfect, but it's a fab budget-friendly option. I like using this as an all-over bronzer since it's very long-lasting. My only complaint is that it's very powdery so you hit pan pretty quickly. Bring this with you on your next vacation— you won't be disappointed.
Milani Bronzer XL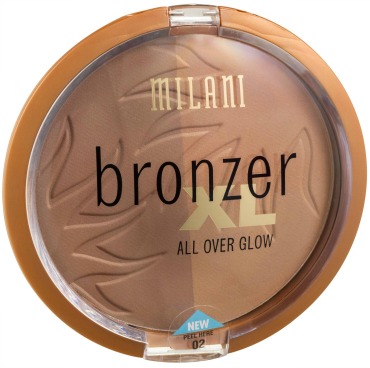 $8.99 at Drugstore.com
This Milani bronzer is pretty unique, since it contains two different shades in one product. The darker shade can serve as a contour or just as a more intense bronzer, while the lighter shade serves as a highlight or lighter bronzer option. Or, you can go wild, and swirl both shades together for a shimmery bronzed look that's perfect for a night out.
I really like the versatility of this one. I'm a big fan of Milani products, and this bronzer is no exception. It's not chalky at all, I love the pigmentation, and the packaging is huge, so this product will last you a long time. Give this a try if you're looking for a one-size-fits-all bronzer.
What do you think?
What bronzers are you liking right now? Are you using any of these? Let us know in the comments. Also, let me know if you have any post suggestions, I'd love to hear them!