This post may contain affiliate links, which means we may receive a commission if you purchase through our links. Please
read our full disclosure here
.
Spring break is rapidly approaching – at least for me. (Hopefully for you all, too!) I only have more two weeks and I'm off to the Caribbean to get some well-needed sun and beach time.
The last time I traveled by plane, I ended up being well over the suitcase weight limit and had to throw away some of my beauty products. This time, I'm downsizing and packing only the essentials. Read on to learn more about my top four beauty picks for spring break:
Stila Stay All Day HD Bronzing Beauty Balm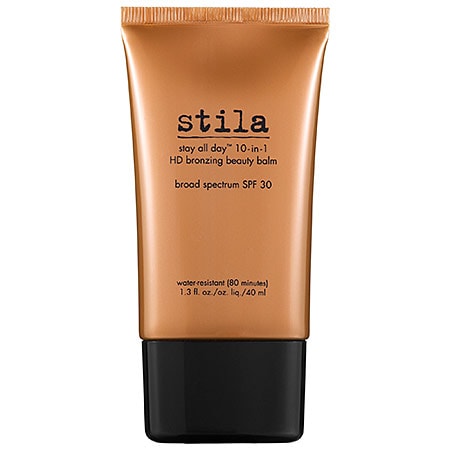 $38 at Sephora
This Stila beauty balm is one of my favorite bronzers to bring on vacation, because you can do so much with it. You can wear it on its own (do so sparingly!) or wear it under foundation to add a bronze tone to your skin. A lot of the time, I mix this with my regular foundation. That way, my foundation color actually matches my tanned skin.
This is advertised as a beauty balm, but to me, it's really just a tint for your skin. It also contains SPF 30 sunscreen, which is definitely a plus during vacation.
You can also use this beauty balm as a contour. Just apply it where you want to contour on top of your foundation, then blend away! It's a natural-looking contour because there's no shimmer. This multitasking bronzer is the perfect product to pack in your bag for spring break.
L'Oreal Voluminous Million Lashes Waterproof Mascara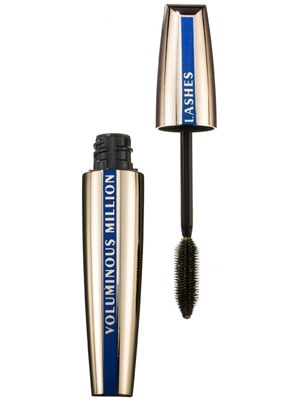 $8.99 at Ulta
If you like to wear makeup when you're near the water, waterproof mascara is essential for an all-day beach and pool excursion. I always have a really hard time finding a waterproof mascara that actually works, especially one that doesn't just make my lashes darker and nothing else.
This L'Oreal mascara is one the best drugstore mascaras. I love the way it makes my lashes look, and it costs just a fraction of what I would spend on a high-end mascara.
It is an all-around winner. This volumizing mascara lasts through basically anything, and it's also not ridiculously difficult to take off. Give this a try if you want a waterproof mascara you can wear all day.
Neutrogena Ultra Sheer Dry-Touch Sunblock Broad Spectrum SPF 55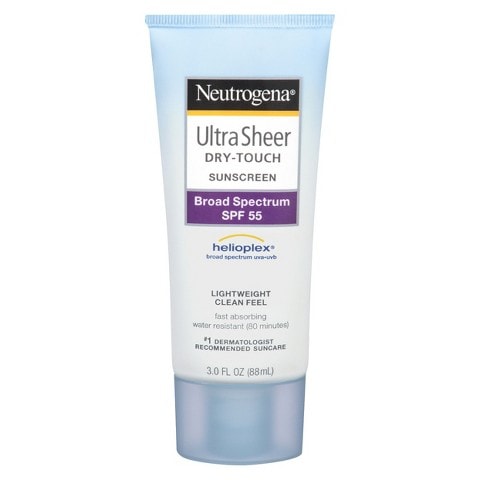 $7.99 at Target
This is my favorite sunscreen ever. I've never used a better sunscreen in my life, and I've tried basically every one because I burn so easily. Neutrogena is well-known for its sunscreens, and this "dry-touch" formula is one of their best.
Some sunscreens are greasy, but this one definitely isn't. It doesn't feel like it's sitting on top of your skin, and doesn't leave a white tint like some other sunscreens do. The formula is also really fast-absorbing, so applying it is a breeze.
The packaging says it's water resistant for 80 minutes, so always remember to reapply if you're staying outside all day.
Ocean Potion Aloe After-Sun Lotion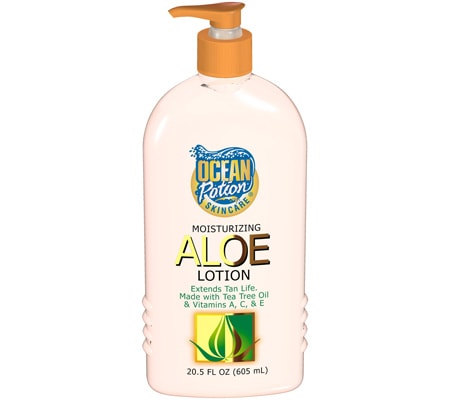 $4.47 at Walmart
Ocean Potion's lotion with aloe is one of my favorite after-sun moisturizers. It really brings back the life to your skin after spending a whole day in the sun. If you tan, this moisturizer helps your tan last longer, and if you burn, this helps your sunburn heal faster.
And for the price? The bottle lasts forever. As an added bonus, the scent of this lotion is fruity and tropical, so even after vacation ends you can still pretend you're on spring break.
What do you think?
What are your essential beauty products for spring break? Do you use any of these? Would you like to see more posts like this in the future? Remember to tell us your thoughts by leaving a comment!