This post may contain affiliate links, which means we may receive a commission if you purchase through our links. Please
read our full disclosure here
.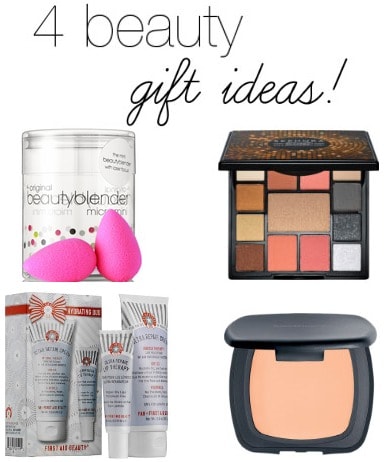 Everyone loves to give and receive presents during the holidays. I know I do! One of my favorite things is to see the look on someone's face when you've given them the "perfect" present.
However, I know that my beauty product-obsessed friends always love to get the latest wares, but I simply can't afford the newest palette or brush set. So, if you have makeup or skincare-loving friends, read on to see my four picks for beauty gift ideas under $20:
Sephora Collection All-Access Glam Gold and Silver Palette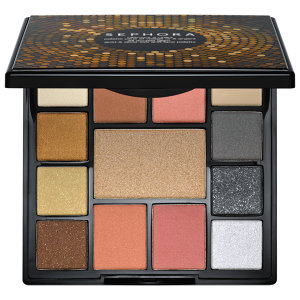 $15 at Sephora
The colors in this Sephora palette are simply beautiful! It includes eight eyeshadows, four blushes, and one highlighter/luminizer combination. This palette is perfect for all holiday get-togethers and parties, and it's also the ideal size to throw in your purse for touchups throughout the night.
At $15, it's a fantastic gift for anyone who loves makeup! I would get this for one of my sorority sisters who is always trying out new makeup looks. Not going to lie, I also want this for myself… don't tell anyone!
Bare Minerals Touch-Up To Glow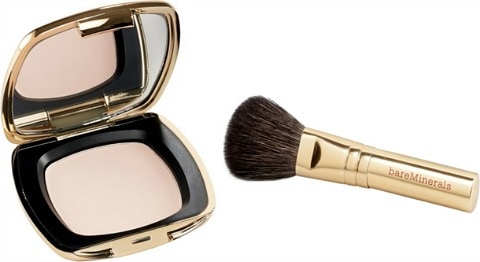 $15 at Sephora
I'm a huge fan of the Bare Minerals mineral veil pressed powder, so when I saw this pretty gold set I knew it would make a perfect gift. This is the illuminating version, so there's a little bit more shimmer in this powder than the original, but it's still beautiful and does not add too much shimmer.
The brush is also a cute addition, since it matches the gold of the palette. This is definitely an amazing gift for anybody who is into makeup!
BeautyBlender Micro Mini Set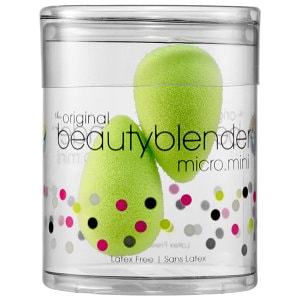 $17.95 at Sephora
BeautyBlenders are one of my absolute favorite things, and I'm always recommending – or pushing them on – to other people. When I saw these little mini ones, I was obsessed and thought "hmm, these would make a great gift!"
These mini BeautyBlenders expand to twice their size when wet, and are perfect for blending concealer, cream blush or bronzer, and for touching up foundation. These are a fab gift for anyone who is looking to add a new tool to their beauty arsenal.
First Aid Beauty Hydrating Duo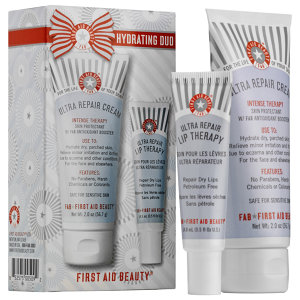 $16 at Sephora
Sephora has a ton of amazing holiday-themed beauty sets, and this one is no exception. First Aid Beauty is my absolute favorite skincare line, and I especially love using it in winter since it's so moisturizing during the colder months of the year. Because of this, I think this gift set is so perfect to give around the holidays.
The Ultra Repair Lip Therapy is great because it's not too thick and feels so comforting on your dry, chapped lips, and the Ultra Repair Cream is hands-down the best face moisturizer for the winter. I would give this to everyone!
What do you think?
Do you have any beauty gift recommendations?Have you tried any of these? Would you like to see more posts like this? Remember to tell us your thoughts by leaving a comment!