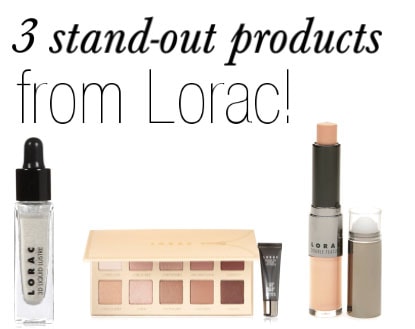 Every once in a while, I like to write posts about brands I'm currently obsessed with. Why? Because I want to get others in on my obsession!
I've mentioned before that I'm a huge fan of the Lorac Pro Palette, and since then I've branched out and learned more about the brand. Founded by makeup artist Carol Shaw, Lorac is a very popular brand among celebrities and their makeup artists, which means this cosmetics company is always ahead of the trends.
Read on to learn more about my top three Lorac product picks:
3D Liquid Lustre Eye Shimmer

$16 at Amazon
This stuff has quickly become one of my favorite "quirky" products. At first glance, you're probably thinking "what is this?" I wasn't entirely sure myself when I first discovered it.
This product is actually a clear glitter with gold flecks mixed in as well. You simply apply it to your eyelids with the dropper and blend. It can be used on top of other eyeshadows, like a top coat, or on its own.
Let me say, this product is beautiful. It adds a glow to any eye look without being offensively glittery or taking the focus off the rest of your makeup. This would look so fantastic for the holidays! There is also an all-gold version which I haven't tried yet, but I definitely want to.
Unzipped Eyeshadow Palette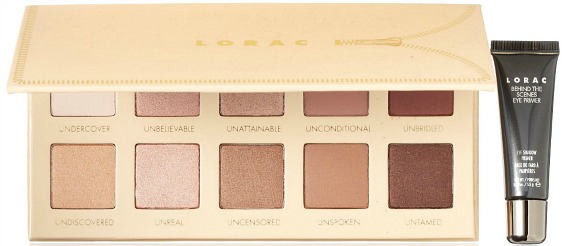 $40 at Amazon
Like I mentioned earlier, I am obsessed with the Lorac Pro Palette, so I decided to try their neutral palette. Since they're something I can use every day, I'm a huge sucker for neutral palettes and was super-excited to try this one. The colors did not disappoint, the pigmentation is just enough, and there's little to no fallout.
The colors all blend so well together, and although some of the shades look similar in the photo above, they're all quite different when you see them in person. I've basically been using this every day and am loving it. The eye primer that's included with the palette is also a great bonus!
Double Feature Concealer and Highlighter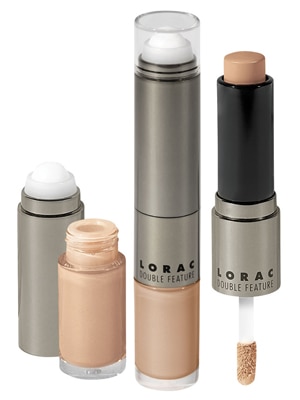 $25 at Ulta
This highlighter and concealer duo is one of Lorac's flagship products, meaning it's one of their best-known products. It's oil-free and paraben-free, and perfect for on-the-go touch-ups. I use the concealer to hide imperfections and the highlighter on top of the concealer under my eyes to keep everything glowing.
The blender at the top of the product is also very easy to use and means that you won't need to use a brush to apply it. I'm so impressed with all of the Lorac products I've tried so far, and I can't wait to try more!
What do you think?
Have you tried any Lorac products?Have you tried any of these? Would you like to see more posts like this? Remember to tell us your thoughts by leaving a comment!