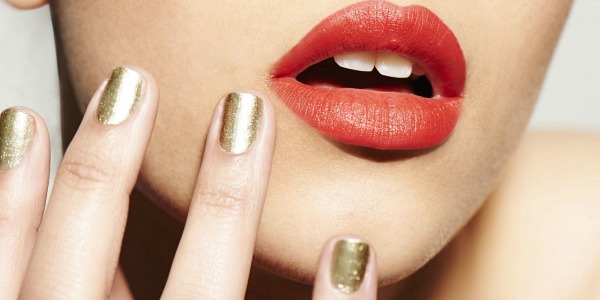 Photo Credit: ELLE
Nail polish is one of my favorite things. It's so easy to keep up with trends just by changing your polish, and normally it's a pretty inexpensive way to do so. It's also a fun to play with color and do something crazy (I wore black nail polish the other week… for the first time!) or to stick with the classic French manicure and feel super classy.
I've selected 3 need-now polishes for you to covet, and I also threw in my cult favorite top coat. Read on to learn what they are.
MAC Studio Nail Lacquer in "Overaccessorized"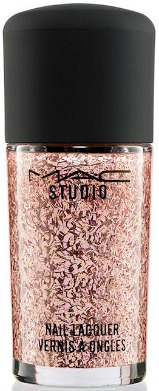 $12 at maccosmetics.com
This polish is crazy stunning. Just look at it! MAC recently released a line of fun glitter and metallic polishes, and this is easily my favorite of the bunch. The glitter flecks are a rose gold and the polish itself is light pink.
I personally like wearing this on top of a pretty, light beige color. It looks so on-trend and delicate. I also like wearing this on its own – just make sure you apply two coats! Rose gold is my favorite color right now, so this will be right up your alley if you love it, too.
OPI Nail Lacquer in "Dark Side of the Mood"
$9.50 at Ulta
In honor of the upcoming Fifty Shades of Grey movie, OPI decided to release a line of gray nail polishes ranging from light to dark gray.
This shade, called "Dark Side of the Mood," is the darkest shade the line offers. I love this color! It applies beautifully, and is almost like a soft black, which is great if you don't like wearing jet black polishes.
This is the perfect everyday nail color, and it adds a trendy aspect to any outfit. We also recommend wearing this color to your Fifty Shades of Grey viewing party with your best friends!
Smith & Cult Nail Lacquer in "Stockholm Syndrome"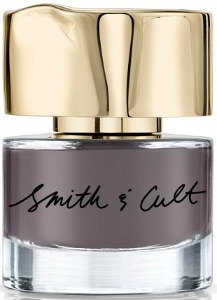 $18 at Net-a-Porter
This Smith & Cult nail polish is basically my favorite neutral. I'm not entirely sure what you would call this color – maybe a mauve-beige-gray? I'm not 100% sure, but what I do know is that this polish is worth the price.
The formula is flawless and extremely durable, I've used it without a topcoat and it stayed shiny and chip-free. In fact, I wore this polish for almost two weeks and had no chips! Also, the bottle just looks so luxurious. I love Smith & Cult polishes and am planning to invest in a few more shades in the near future.
Seche Vite Dry Fast Top Coat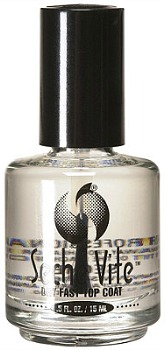 $9.95 at Ulta
This top coat is amazing. I literally don't even know what to say about it because it's basically the best one ever invented. Seche Vite makes the best top coats and base coats, and they're all I use.
I found out about them when I first started reading beauty blogs back in early 2009, and pretty much every beauty blogger talked about this top coat. I went out the next day and bought it, and I've been addicted ever since.
I don't really understand what sort of magic goes on in this polish, but something fantastic is happening and I love it. This top coat is a game-changer, so if you haven't used it already, try it out!

What do you think?
Which nail polish shades are you into right now? Have you used the Seche Vite top coat? Would you like to see more posts like this in the future? Remember to tell us your thoughts by leaving a comment!