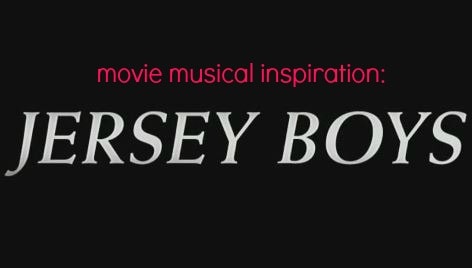 I have to admit, sometimes I love going into Sephora or up to department store makeup counters to just stare at the beautiful displays. After all, I'm on a college budget and cannot afford much of anything! However, sometimes I end up with a little extra cash that I use to buy high-end makeup. And when that happens, I always want to make sure I spend my money wisely.
So, I went into my local store to check out some new high-end makeup products and got my hands on a few. Read on to learn what they are:
Sephora Collection Perfection Mist Airbrush Foundation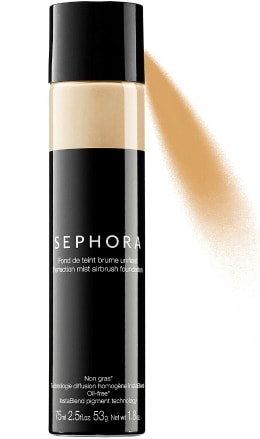 $28 at Sephora
Airbrushed but natural skin is what every girl wants, and this Sephora brand foundation promises to give you that result. I was super-skeptical at first, but I tried it, and this product does deliver on that promise. I love the matte finish, and it kept my face oil-free all day after a pretty long day. It also blended perfectly, and was easy to apply.
The color selection was just okay, because there are only 9 shades, which is low for a high-end foundation. The best thing about this foundation, however, is the fact that, because it's a spray, it's buildable. Just let it set and then put on another "coat." Give this product a try if you have oily skin!
Lancôme Grandiose Mascara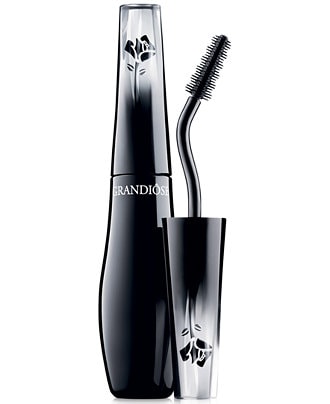 $32 at Macy's
I'm obsessed with this mascara. I love a mascara that doesn't flake and can make my lashes look perfect with just one coat. Lancôme has always made my favorite mascaras, and this one is no different. I even love the funky brush! It works really well, and makes the mascara easy to apply.
I am so impressed with this mascara that I almost don't mind the price tag. I wear this mascara on its own and don't even feel the need for other eye makeup! If you love long, volumized lashes, this product is for you.
Tarte Park Avenue Princess Contour Palette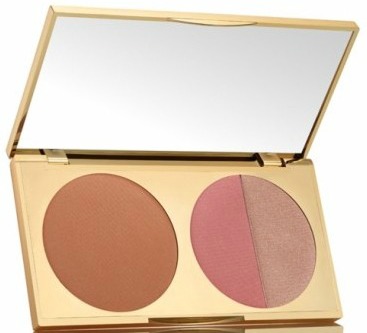 $34 at Sephora
I love the look of contouring, but I'm going to be honest, I suck at it. I always end up looking like there's some dirt on my face, and it just never works. Tarte's products are awesome, so I decided to try their contouring palette to see if I would have better luck. Spoiler alert: I did!
The color of the bronzer is perfect, and the other two blush and highlight shades are great, as well. The colors all look fantastic together, and for the price, I think it's definitely worth it. This is something I'd use every day, and there's a lot of product in this palette, so I feel like I'm getting my money's worth.
What do you think?
What high-end makeup products do you want to try? Have you tried any of these? Would you like to see more posts like this? Remember to tell us your thoughts by leaving a comment!