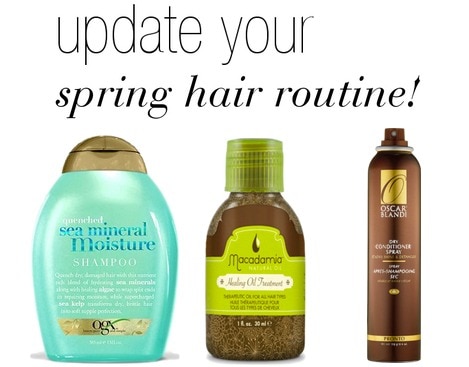 Spring has finally arrived, (unless you live in the North like I do, where it is still cold, and there's actually a chance of snow later this week!) and this the time when your hair starts to get a little bit confused due to weather changes.
Depending on your hair type, it can tend to get either too oily or too dry. Because of this, it's important to update your hair care routine with products that will balance out your hair.
Below, I've listed the three products that I use to balance out my hair. Read on to learn more about each one:

Macadamia Healing Oil Treatment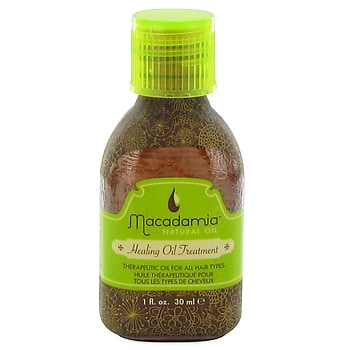 $13.50 at Ulta
As I've previously mentioned, I'm a huge fan of Macadamia products. This oil treatment is their bestselling product, and it's easy to see why. It's a blend of argan oil and macadamia oil, two oils that are incredible for hair.
Okay, it does sound a little weird to add oil to hair (especially if your scalp is naturally oily), but it actually helps to even out the texture and tone of your hair while balancing out the condition of your scalp.
This particular product is especially amazing for dry hair, since it visually repairs split ends and makes your hair look so refreshed. I use this by putting a dime-sized amount in my palm and applying it to the bottom two-thirds of my hair.
Oscar Blandi Dry Conditioner

$25 at Sephora
You've probably heard of dry shampoo, but what about dry conditioner? Dry conditioners have started to pop up in stores, and I had to try one. I'm glad I finally did – I'm obsessed!
I love the way it instantly makes your hair soft and manageable without weighing it down at all. It's sort of weird, because it's literally a "dry" conditioner, but once you get used to the feeling it's wonderful.
This one by Oscar Blandi is great, however it is a little pricey. I have not seen any drugstore dry conditioners yet, but I'll keep an eye out for one! I like to use this after I've curled my hair. I just spray it on my curls to make them soft and less defined.
OGX Quenched Sea Mineral Moisture Shampoo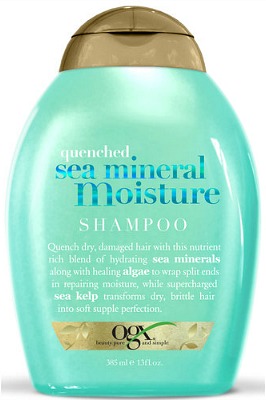 $7.99 at Ulta
Let me preface this by saying that I'm not a huge fan of the Organix haircare line. I find that it tends to dry out my hair, especially the keratin-infused products or the ones made with oil. However, the "Sea Mineral" line is just great!
These products are infused with minerals and vitamins to repair your hair without over-softening or over-conditioning. It's also sulfate-free, so it's perfect for colored hair or hair that is brittle.
I also really like the smell of this product. Yes, you shouldn't judge a product based on scent, but I LOVE this one. I find that a good scent makes a product much more enjoyable to use.
This is perfect for in-between hair because it tends to balance out the dry patches of your hair without over-moisturizing the oily parts. (Does that only happen to me?!) I love using this and the Macadamia oil together.
What do you think?
What are the haircare products that help to balance your hair? Have you tried any of these products? Let me know in the comments!