Every year, drugstore makeup gets better and better. Formulations are becoming increasingly similar to high-end products, but the prices (typically) remain the same, so it's a win-win.
Recently, three companies released brand new products and that are really exciting for the drugstore makeup industry. Read on to learn more about all three products:

Revlon Parfumerie Scented Nail Enamel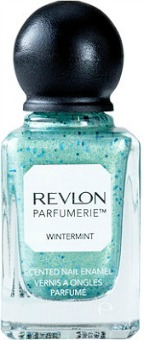 $5.99 at Ulta
When I was about five years old, I was obsessed with early versions of scented nail polish. Most of the time, they smelled like nail polish with a slight undertone of cherry, but I thought they were amazing – as any five-year-old girl would!
Revlon's new Parfumerie collection, however, is actually amazing.The scents are all appealing and don't have that fruity, chemical smell that many other scented products have. The shade pictured above, Wintermint, smells like just that… a sweet mint.
As a bonus, the polishes are all beautiful and work wonderfully, so check them out if you're looking for a unique new nail polish.
Maybelline Color Elixir Lip Color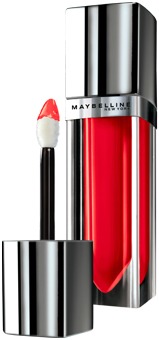 $8.99 at Ulta
There are many new lipstick/lip gloss hybrids on the market, but typically you have to search for a great one. Well, look no further, because this one from Maybelline is perfect!
This lip product is hydrating, applies super-smoothly without streaks, and, even though the product isn't marketed as long-wearing, it lasts for a good amount of time.
The best way that I've found to wear this lip color is to put on a light-toned lipstick, then apply this product on top. The color looks so beautifully saturated and gives the gloss a better canvas to stick to. Of course, you can wear these without the lipstick layer – the color will be just a bit more sheer!
Cover Girl TruMagic Mini Skin Perfector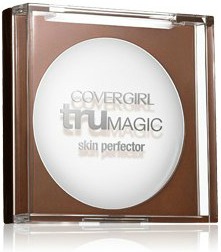 $10.99 at Ulta
This stuff actually is magic. Cover Girl released three "TruMagic" products: a highlighter, shimmer, and a mattifying one. You can either apply them with a sponge over your makeup or wear them on their own, and they each do a different task.
The one pictured here, my favorite of the bunch, mattifies the skin without clogging your pores.
One quick tip: you can also use this as a primer. Apply it under your makeup on the spots that get shiny throughout the day, and the product will decrease the oil in those areas. Just remember that a small amount goes a long way!
What do you think?
What do you think of these new drugstore products? Have you tried any of the products above or have used any new ones that you love? Leave a comment below and let us know!