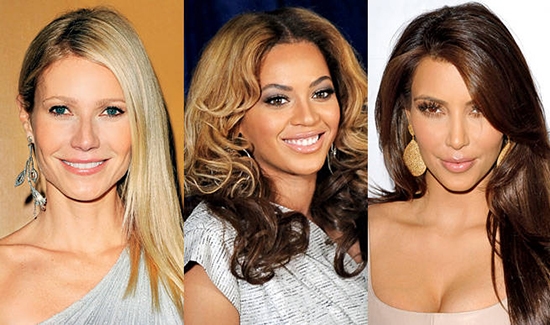 Photo: ELLE
Winter hair can be the worst. It's frizzy, dry, hard-to-manage, and if you moisturize TOO much, it can become super oily and just…strange! So, for this post, I've rounded-up three must-try hair care products that will keep your hair looking perfect all winter long.
Read on to check out the three winter hair care products I'm loving – I'm hoping you'll fall in love with them, too!
Macadamia Natural Oil Flawless

$33 at Ulta
Clearly this product is a splurge, however, it's a 6-in-1 product that claims to cleanse, condition, reduce drying time, detangle, enhance volume and eliminate frizz in one quick step. The weird part? It's an oil-based cleansing conditioner. That's right, I said oil-based, but don't be wary!
The formulation of Macadamia Flawless allows you to cleanse your hair and condition it at the same time, without stripping your hair's natural oils. It doesn't weigh hair down, and is perfect for the limbo that winter throws your hair into.
If you're used to regular shampoo, this may take some getting used to : The product doesn't lather; instead, the consistency is like a thicker mousse. While it's definitely unusual, this hair product so amazing that the strange factor is wiped out.
I use it by putting a generous-sized amount in my hands and distributing it into my hair evenly. I keep the product in for three to four minutes, then rinse it out completely. Hands down, this product is worth the splurge, especially for winter hair.
L'Oreal Total Repair 5 Multi-Restorative Dry Oil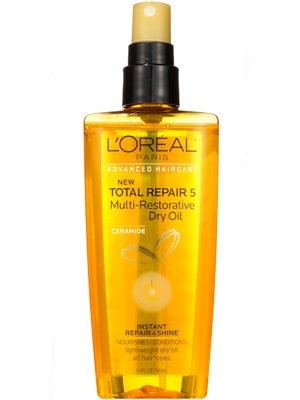 $6.99 at Ulta
I highlight and straighten my hair regularly, use a curling iron on it on the weekends, and I even blow dry my hair pretty much every day. Yes, my hair is normally a little on the damaged side and, yes, as a result I have a hard time finding products that work.
L'Oreal's new line of repairing hair care products is seriously wonderful. I normally tend to go for more "high-end" products for hair repair, but this budget-conscious line drew me in and I love it!
This "dry oil" is great for any type of hair, even fine/brittle hair like mine. It's easy to use: you can either spray it into damp hair or, when your hair is dry, spray it on your hands and lightly rub it in.
This new line also has a great hair mask and shampoo/conditioner which I highly recommend. Definitely check out this entire line for the cold months, especially if you have heat-damaged hair.
Herbal Essences Hydralicious + De-damage Boost Swirls Shampoo
$3 on Amazon; also available at your local drugstore
Not only is this bottle a unique shape and gorgeous purple hue, but the formula inside is absolutely amazing. It's Herbal Essences' classic Hydralicious shampoo with a swirl of "de-damage" boost. The scent is heavenly and the formula doesn't make your hair feel like you just stripped all the life out of it. Your hair will feel super moisturized and fresh!
I recommend using both this shampoo and it's conditioner together. I don't use these two every day in fear that they will moisturize my hair TOO much, but I use them every other time I shampoo. However, if you had less fine and more coarse hair, you should be able to use this product every time you shampoo without a problem.
What do you think?
What's your favorite haircare product for the winter? Have you tried any of the ones above? Leave a comment below and let us know!