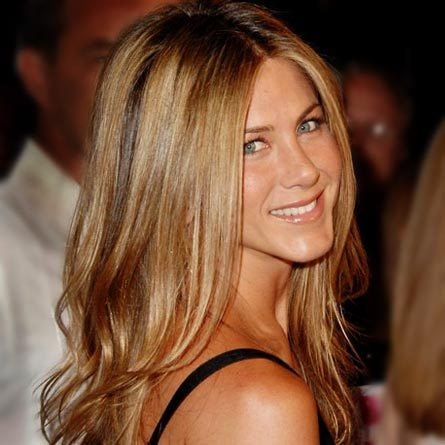 Jennifer Aniston and her amazing, shiny hair
It always amazes me when people compliment my hair, considering all the processing it has been through. From perms to hair dye, on top of the typical heat styling, my hair has been through it all. Considering all the processing, you would expect fried, straw-like hair. However, I've found that with the right products, you can reduce and possibly prevent hair damage, while keeping your hair looking gorgeous, silky, and shiny (like Jennifer Aniston's hair in the photo above).
Curious to know more? Here are three products that will help you achieve the look of gorgeous, shiny hair, while still staying within a college student budget.
1. Deep Conditioner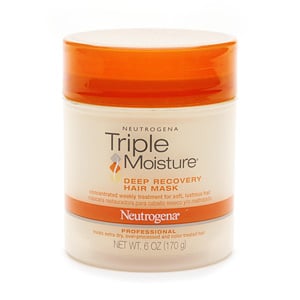 Neutrogena Triple Moisture Deep Recovery Hair Mask – $6.99
Using a deep conditioner weekly is a great way to keep your hair healthy and repair styling damage.
I use the Neutrogena hair mask above about once a week to help give my hair that healthy shine. I love this product because it not only makes my hair feel like silk, but also makes it smell amazing! I highly recommend it if you're looking for a deep conditioner.
When applying a deep conditioner, your hair length will determine how much product you're going to want to use. (Longer hair requires more product.) Also, make sure to comb it through your hair in the shower, focusing on the areas (like the dead ends) that need the most help – this will help distribute the product evenly. Then leave on for a few minutes and rinse for shiny, gorgeous hair. Repeat weekly for best results.
2. Leave-in Conditioner or Hair Serum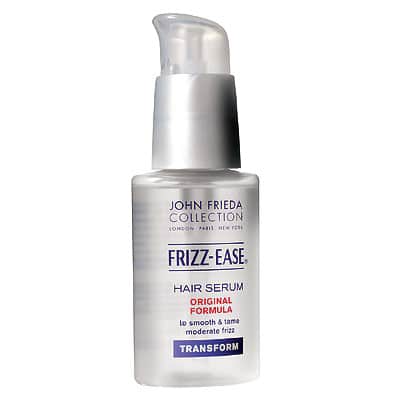 John Frieda Frizz-Ease Original Formula Hair Serum – $8.77
A leave-in conditioner or hair serum is a great way to make sure your hair stays frizz-free and moisturized long after you shower.
Personally, I recommend John Frieda Frizz-Ease Hair Serum. I typically use about a pump's worth of product right after I get out of the shower and comb it through using my fingers. After using this product, my hair always feels light, soft, and incredibly smooth. If you have dried ends like I do, you will love this product.
Frizz-Ease is also a great product to use before you style your hair because it helps prevent fly-aways and frizz. My hair gets greasy easily but surprisingly, this blends in beautifully and doesn't add extra grease (just make sure to use a small amount). For only around $10, I am amazed at how well this product works.
3. Heat Protectant Spray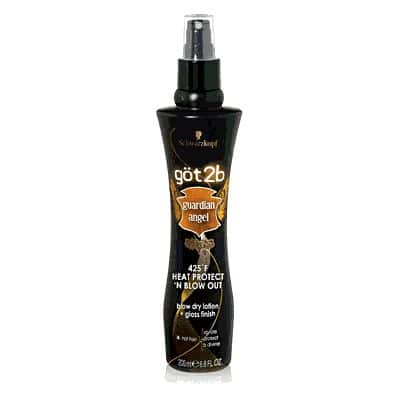 Got2b Guardian Angel Heat Protectant Spray – $4.99
If you use a blow dryer, curling iron, or hair straightener with any kind of regularity, you MUST invest in a good heat-protectant spray to minimize damage.
I'm definitely not the type of girl who blow dries and straightens her hair every morning- mainly because I'm too tired. But when I do heat-style my hair on occasion, I use Got2b Heat Protectant spray to prevent heat damage. I spray it all over my hair and always focus on the ends, which is the area that tends to get damaged the most. This keeps my hair looking and feeling gorgeous, and prevents the split ends and dryness that usually accompany heat styling.
Your thoughts?
What are your favorite hair products? Do you have any recommendations? How do you keep your hair looking beautiful? Leave a comment and let us know – I love hearing about your favorite products!