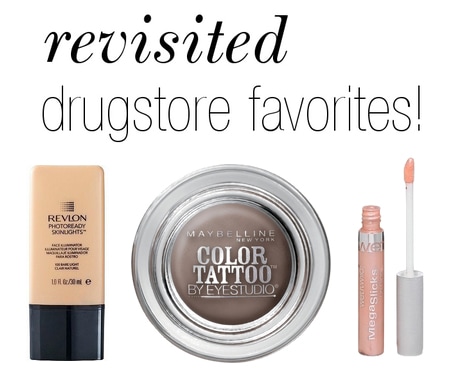 Every makeup bag has that section where "lost" products tend to go. It's that section that's full of makeup you aren't sure how to use, older products you aren't ready to toss, and rarely-applied items that aren't part of your everyday beauty routine.
This week, I'm challenging you to go through that makeup bag, pull out a few of those "lost" products, and revisit them. For this post, I've revisited three products in my personal makeup collection that I've been neglecting. I definitely regret not using these more! Read on to learn about each one:

Revlon PhotoReady Skinlights Face Illuminator

$10.99 at Target
This isn't a new product by any means. Revlon actually brought it back after rebranding their PhotoReady line, and it's easy to see why so many people love it.
Basically, this is a skin illuminator. It's not necessarily a highlighter or a contouring product; instead, you apply this to either your entire face or just certain areas you want highlighted. This is usually applied under foundation, which sounds strange, but the point of this product is to make sure your skin shines in any light.
Revlon PhotoReady Skinlights comes in four shades: bare, peach, bronze, and pink. The pink is more of a blush, but is also good for cool-toned skin. I recommend using this sparingly, since it is a little bit shimmery. Remember to use a good primer beforehand, too. The application process may take a little getting used to, but this product will really make your skin glow.
Maybelline Eye Studio Color Tattoo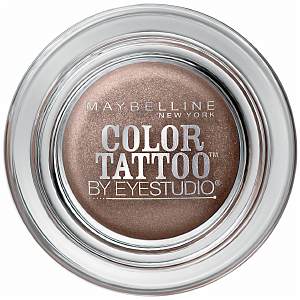 $6.99 at Ulta
This product is probably already in most of your makeup bags, so take it out tomorrow and remember how fantastic these eyeshadows are. Maybelline's Color Tattoo is the best long-wearing cream eyeshadow out there, so take advantage of this budget-friendly drugstore buy.
I find that cream eyeshadows are under-appreciated – application is a breeze and they blend beautifully. I think the biggest misconception is that you can't apply cream and powder shadows at the same time, but you can and should.
The way I wear the shade pictured above (called Bad to the Bronze) is by applying it to my whole lid, then applying a light powder shade along my lash line and a darker matte powder shade in my crease. It's a cute neutral eye look that lasts the entire day.
Wet n Wild MegaSlicks Lip Gloss

$1.99 at Drugstore.com
It's no secret that Wet n Wild makes amazing lip glosses, and this MegaSlicks lip gloss is one of their best. This shade, called 563A or Sun Glaze depending on your drugstore, is an especially useful and versatile product to have in your makeup bag.
It's extremely moisturizing, with a high shine finish that's not over-the-top shimmery. Since it's a very light beige color, this shade can be worn on it's own or over top of another lip product, like a matte lipstick.
Plus for $1.99, you really can't beat the price. I normally choose higher-end lip products on a day-to-day basis, but this is one inexpensive beauty buy I should not have forgotten about.

What do you think?
What are the makeup products you recently revisited? Have you tried any of these products? Let me know in the comments!