This post may contain affiliate links, which means we may receive a commission if you purchase through our links. Please
read our full disclosure here
.
I recently went into Ulta and was surprised by the number of different curling irons they carried. I already own three curling irons, but looking at how many there are now was pretty overwhelming. I was unsure if I was even using the right ones!
So, I did some research and compiled a list of the three best curling irons I found. Read on to learn what each one can do for your hair:
TONI&GUY 1-1/4″ Curling Iron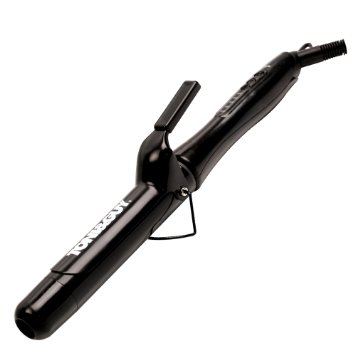 $29.99 at Target
This one, by TONI&GUY, is your basic curling iron for practical curls. For the price, this is a perfect all-around curling iron. I use this to make larger, bouncier curls. I also use it by keeping the clip down and wrapping my hair around it like a wand. Doing that gives my hair lots volume.
I don't have super-long hair, but this curling iron is still effective and works well. It also heats up quickly, which is good if you're pressed for time. Give this a try if you need a basic, all-purpose curling iron.
Amika Switch Kit Starter Set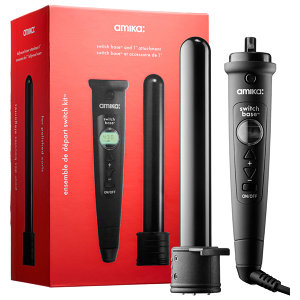 $100 at Sephora
I'm obsessed with this curling iron. I owned this prior to researching awesome curling irons, and love how it works! This Amika iron comes with one barrel, but you can change out the barrel with any of the other ones that Amika offers. I actually don't have any other barrels because I love the one it came with: a 1-inch barrel called Hollywood Vixen.
I use this to create beautiful waves and curls. If I hold my hair on this iron for a while, the curls look perfect, and if I use it on my hair for a shorter amount of time, I'm left with gorgeous beachy waves. I like having waves that don't look entirely perfect, just a bit undone, and this curler gives you that look.
I know this curling iron is pretty expensive, but the quality is amazing. It gives you fantastic curls and the fact that you can switch out the barrel makes it ultra-versatile.
Bio Ionic Style Winder, 1 inch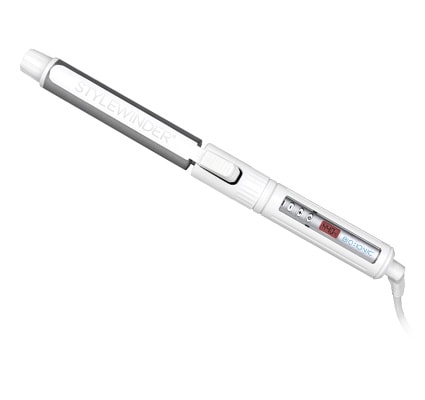 $64 at Amazon
At first glance, this looks like a totally normal curling iron with a clamp and everything. Well, it's not! This Bio Ionic curler actually wraps your hair around the barrel– you don't have to do it yourself. You clamp your hair midway on the barrel and it rotates itself. This curler creates beautiful, model-worthy curls with little to no real effort, and it also is mineral-infused, so your hair doesn't dry out.
The Bio Ionic Style Winder creates curls very quickly, which leaves little time for damage to occur. This is truly a wonderful curling iron, and is easily my favorite of the bunch. My sister owns this one, and uses it every few days to enhance her natural curls. It looks so effortless!
This one is a little expensive, but it's such great quality. Try this if you curl your hair often and need a way to make it a little easier.
What do you think?
Do you have a favorite curling iron? Have you used any of these? Let me know in the comments, and let me know your thoughts for future articles!