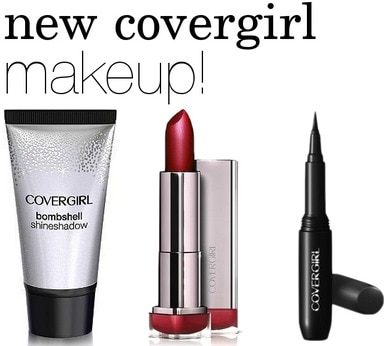 Everyone has their go-to drugstore brand, and CoverGirl is one of mine. CoverGirl is one of those brands that is always reliable – hello, LashBlast mascara, anyone? – and the company recently released several products that have quickly made their way into my everyday makeup bag.
Two weeks ago, I discussed the TruMagic mattifying compact, which is definitely an amazing product, and today I'm going to be discussing three more new CoverGirl products that I love. Read on to learn more about each one:
Bombshell Intensity Eye Liner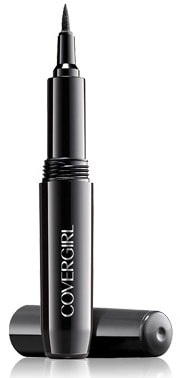 $6.94 at Walmart
Most drugstore liquid eye liners are that kind with the blunt tip, and we all know those dry out quickly and don't work well 100% of the time. I was expecting the same thing with this Bombshell liner, but was so surprised when I opened it! It's similar to a felt-tip marker, plus the eyeliner itself is ultra-pigmented and long-lasting.

This product is marketed to last 24 hours, but I haven't worn it that long, so I'm not sure if that's true. However, I do know that it lasts an upwards of 8 hours, which is definitely long enough for me. Also, I have to admit, I'm a sucker for anything called "bombshell" – it's what drew me to this product in the first place! I think CoverGirl hit a home run with this one.
LipPerfection Lipcolor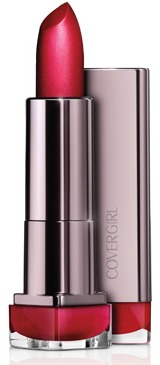 $6.99 at Ulta
These LipPerfection lipsticks are one of the best drugstore lipsticks, and the color pictured above made them even better! This shade is called "Seduce", and is simply the most on-trend red color I've seen this season.
Although the LipPerfection line is nothing new, CoverGirl recently released a collection of "Bombshell" colors within the line, and all four bold and bright shades definitely live up to their name. The packaging is also so beautiful, which is different for the brand. CoverGirl isn't always known for their sophisticated packaging, but these lipstick tubes truly mimic the look of an expensive department store brand.
Bombshell ShineShadow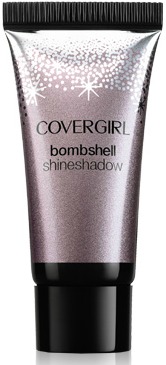 $8.99 at Ulta
I. Love. These. The new Bombshell (again!) ShineShadows are light, creamy, and beautiful. They glide on your eyes and last all day and night.
These shadows boast a metallic and glittery finish, but if applied lightly, they look so subtle. These colors can also be layered for a bolder look,which is perfect for a night out. Since the tube is relatively small, these ShineShadows are a little pricey, but each one will last you for a very long time.
What do you think?
Do you like CoverGirl's new products? Have you tried any amazing drugstore makeup this season? Leave a comment below and let us know!