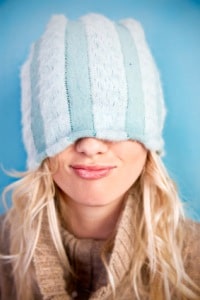 Winter is one of the toughest seasons when it comes to beauty. With colder temperatures, dry air, and so much time spent indoors, your skin, hair, and nails are faced with a new set of circumstances. Do you adapt your beauty routine to the seasons? If not, you may want to consider a few new products to keep you looking great all winter.
Readers have emailed me wanting solutions for so many winter beauty dilemmas, from static hair to ultra-dry skin, so I thought I'd address them all with this article. I have a whole slew of winter-specific beauty products that I use to survive December, January, February, and March, so I thought I'd share my best ones with you.
Here are my top 11 beauty must-haves for winter. I honestly doubt I could survive without these products:
1. Deep Conditioner
Since I bleach my hair on a regular basis, my hair is already easily damaged. Add dry winter air into the mix, and it's a recipe for split ends, dehydration, and frizz. Fortunately, a good deep conditioner keeps my hair hydrated and protected year round – I really couldn't live without it!
Loreal Nature's Therapy Mega Moisture Cream is an amazing deep conditioner – it's really moisturizing and smells great. Another conditioner I swear by is coconut oil. You can buy it at your local health food store, rub some between your palms, and apply to your hair overnight. You'll wake up to fabulously shiny and soft hair!
2. Body Lotion

You knew this one had to be on the list. One of the worst things about winter is how dry your skin gets. Even those of us who never have dry skin can often get it in the winter. That's why body lotion is a must-have to keep your skin smooth and soft.
Which body lotions are the best? I love Bath & Body Works' body cream in Black Raspberry Vanilla, but all of their scents are to die for! Any of their body creams would make a great winter body lotion. I definitely recommend them.
3. Anti-Aging Facial Lotion with SPF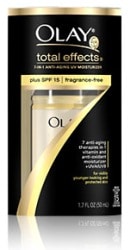 My skin is normally very oily, but in the winter it gets dry and needs extra moisture. Lately I've been using Olay Total Effects Anti-Aging UV Moisturizer with SPF 15, and it's fabulous. Doesn't make your skin too oily and never causes breakouts. Even better, it's fragrance-free and has SPF!
Remember, even in the winter your skin still needs sunscreen to prevent premature aging and wrinkles. Wear a product with SPF of at least 15 every day, even when it's cloudy out, and even when you stay inside! Your skin will thank you in the long term.
4. Pumice Stone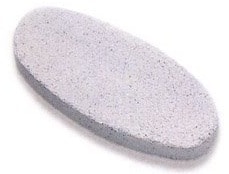 A pumice stone isn't exactly a cosmetic, but it's still a necessity for the winter months. A pumice stone helps get rid of dead skin and keep your feet looking pedicure-perfect, even during January. Perfect if you want to get ready for Spring Break or just want to keep your feet in good shape year round.
If you want to buy a pumice stone, this one from Amazon is only $2.99! It will last forever too, so it's a good value for the price.
5. Blush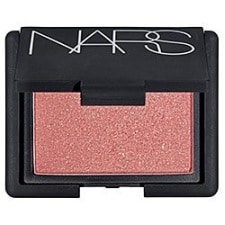 Blush is essential during the winter to add a healthy glow when you're pale. If you normally wear bronzer in summer, consider switching to a blush for the winter months.
I've talked about blush here before, and my favorite blush ever continues to be NARS blush (at Sephora). It comes in a billion colors, lasts forever, and looks completely natural when applied with a blush brush. Celebrities and makeup artists alike all love NARS, and I can't see myself using anything else.
6. Moisturizing Body Wash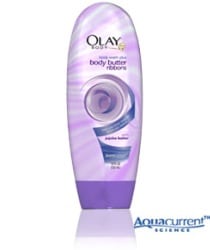 Normal soaps and body washes can dry your skin out, and since it's already dry during winter, you need an extra-moisturizing formula to keep your skin soft.
There are tons of great moisturizing body washes out there, and you don't have to spend a lot to get a quality product. Right now I love Olay Body Wash Plus Body Butter Ribbons – it's really rich & moisturizing and only costs about $6 for a huge bottle.
7. Body Butter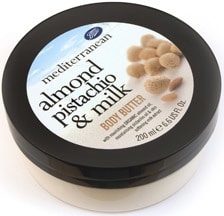 For those seriously dry areas that lotion won't fix, body butter is your miracle product. Just put it on the roughest areas of skin and watch the dryness disappear. The Body Shop makes some body butters that smell amazing, but if you're on a budget, Boots Body Butter, available at Target, works just as well and costs a fraction of the price.
8. Lip Balm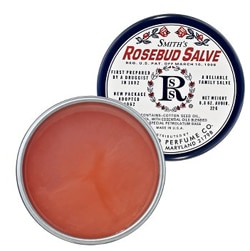 Probably the most important item on this list for me! Nothing is worse than chapped lips – they look bad, they hurt, and sometimes it gets so bad that you can't even wear lip gloss. Lip balm is your chapped lip rescue product!
If you read CF often, you know my pick for the best lip balm ever – Rosebud Salve! It fixes even severely chapped lips, comes in a cute little pot, and smells amazing. Even better? It costs less than $5. Talk about a budget beauty product!
9. Self-Tanning Lotion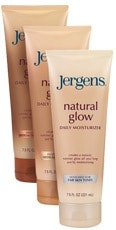 To keep your skin from looking too pasty, resist the urge to hit the tanning beds this winter! Instead, fake a little bit of post-vacation color with a gradual self-tanning lotion like Jergen's Natural Glow. It builds up over time so it looks totally natural, and you'll never get streaks or a fake orange color like you would with regular self tanner. It's the perfect thing – a natural looking touch of color without any of the sun damage.
10. Hairspray

There's nothing I hate more about winter than the constant flyaway hair and static cling! What about hat hair? So many things can go wrong with your locks during the winter. That's why hairspray is so essential.
One of my favorite new hairsprays is White Sands Liquid Texture – it holds well and doesn't feel like typical hairspray. It's also pretty inexpensive as far as hair products go. Another great hairspray for winter is Phyto volumizing spray. Either product will help you combat frizz, hat hair, and static cling, plus keep your hairstyle looking fresh all day.
11. Water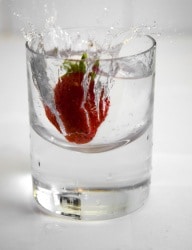 Photo by .craig.
Yes, water needed its own place on the list. It's a beauty LIFESAVER in winter!
Drinking tons of water is one of the best things you can do for your body year-round, but it's so easy to get dehydrated in winter that it's doubly important. You don't have to drink 8 glasses a day, but you should keep a bottle of water near your desk and keep refilling it as the day goes on. You'll see the benefits right away – clearer skin, less dry skin, and even more energy throughout the day. Even better? It's (mostly) free.
What are your winter beauty essentials?
You've seen my picks for must-have winter beauty products – now I want to hear yours! Which products could you not live without this winter? Make a list of your own and leave it in the comments section.