This post may contain affiliate links, which means we may receive a commission if you purchase through our links. Please
read our full disclosure here
.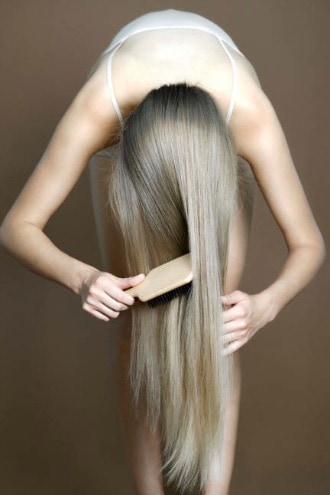 In my last post, I highlighted some awesome tried-and-true makeup essentials for back-to-college, and this time around, I'm going to focus on must-have skin and hair products for the upcoming semester.
Going to Target or Walmart or wherever you do your shopping can be overwhelming, so I'm happy to put together this comprehensive guide with great skincare and haircare products. Refreshing your skincare routine is a great way to feel more confident in the mornings and also to fix any skin problems you may be having! Also, who doesn't love having awesome hair for class? Let's go on to the list:
Your list of essentials:
Moisturizer (with SPF!)
Cleansing wipes (for late nights)
Cleanser
Face mask (use once or twice weekly!)
Face scrub
Acne spot corrector
Deep conditioner
Leave-in styling spray
Hairspray
Hairbands
What to buy (in order!):
Neutrogena Healthy Defense Daily Moisturizer in SPF 50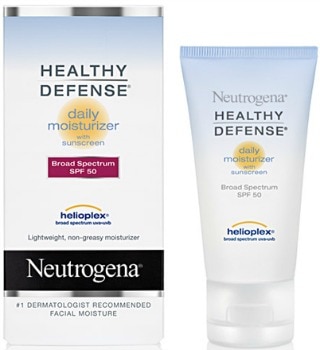 $14.99 at Ulta
This stuff is completelycomprehensive – which is exactly what you want in a moisturizer. It has SPF 50, so it definitely will protect your skin, plus it's also formulated for sensitive skin. Even if you don't have sensitive skin, it's still a good idea to use a moisturizer for sensitive skin just because it's gentler and calms your skin. This one is also non-greasy and absorbs super quickly!
Murad Acne Complex Clarifying Wipes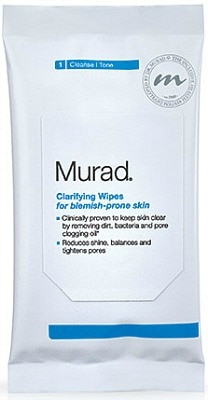 $18 at Ulta
These things literally changed my skin. I have oily skin that's prone to little red marks (that aren't acne, they're just marks!) and these wipes made them go away. They're made with witch hazel, which is a miracle worker for young skin. I cannot rave about these enough!
Clean & Clear Essentials Foaming Facial Cleanser

$5.99 at Ulta
I have been using this cleanser probably for 7 years. It does everything you want a cleanser to do, like removing makeup (even stubborn waterproof mascara), dirt, and impurities. AND it's oil free. Perfection!
LUSH Oatifix Fresh Face Mask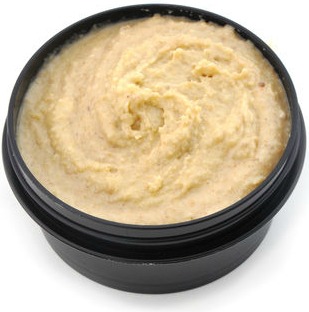 $6.95 at LUSH
I've posted about LUSH face masks before, and I'll do it again! I'll also never stop talking about how great they are. This one in particular works amazingly on dry, sensitive, and all-around troubled skin. Made with oatmeal and bananas, this mask moisturizes wonderfully and just takes care of all skin problems.
St. Ives Green Tea Scrub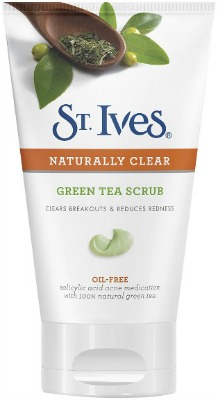 $4.99 at Target
Since not everyone has the same skin type, I wanted to include another facial mask option. This is the BEST scrub for acne-prone or oily skin. You can use this daily, which enhances how effective it is! The scrub itself is not coarse, so it won't irritate skin, and the green tea calms redness.
Neutrogena On the Spot Acne Treatment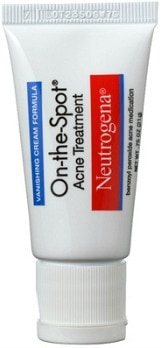 $7.99 at Ulta
This spot treatment is made with 2.5% benzoyl peroxide, so there's less chance of it irritating your skin or making your breakout redder, which is my favorite aspect of this product. It also doesn't overdry skin. Overall, this is the best spot treatment I've ever used, and InStyle Magazine even rated it their number one choice!
Wella Enrich Moisturizing Treatment for Fine/Normal or Coarse Hair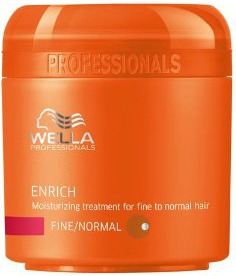 $12 at Ulta or at Wella salons
This deep conditioner (or hair mask) is definitely a salon-quality product. Let's talk about the scent for a second – Wella uses Dolce & Gabbana's fragrance creators to formulate every one of their scents, so obviously all of their products smell amazing. Scent aside, this mask works so well to help moisturize dry or damaged hair. I use the entire Wella Enrich line on my hair and I have noticed that it is so much healthier and shinier. I love, love, love this stuff!
John Frieda FrizzEase Daily Nourishment Leave-In Conditioning Spray

$5.39 at Target
This product is cheaper than a salon brand and it works just as well! It moisturizes your hair just enough that it won't frizz during the day or suffer puffiness from humidity. It's perfect for everyday use!
Bumble and Bumble Surf Spray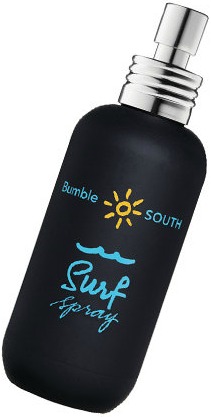 $25 at Sephora
This saltwater-based styling spray adds volume and texture to hair to give it that lived-in wavy feeling without drying out your hair. Bumble and Bumble even added kelp and seaweed extracts to add moisture to your hair, so it's almost like spraying the ocean on it, but better!
L'Oreal Paris Elnett Extra StrongHold UV Hair Spray

$12.99 at Target
This hairspray has been a popular favorite for over 40 years, so you know it works. This product is definitely tried and true. It sprays on so fine you can barely feel or see it, and it doesn't leave your hair crispy or gross-feeling. It's the best hairspray I've ever used, and I plan on using it forever!
Twistband Solid Headband Set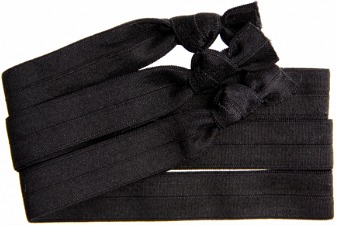 $10 at thetwistband.com
I know these aren't technically a haircare product, but they are so revolutionary and amazing. These hair ties do not cause damage or dents, and they stay in your hair all day. They're wonderful, I use one almost every day!
2 More Skincare and Haircare Tips for College
DON'Tpile on the styling products! Stick to one or two after you've dried your hair or let it air dry in the morning. Using a whole bunch of products can dry out your hair or make it flat and oily. Owning a few salon-quality products does not mean you have to use all of them every single day.
For skin, don't assume that your cleansing routine should be thesame all year. In the winter skin is naturally drier, so pick something a bit creamier for your moisturizer and also for your cleanser! Don't be afraid to use something that isn't oil free, just know your skin and know what works. Sometimes a little oil might be what your skin needs!
What do you think?
What do you think of these hair and skin picks? Do you already own any of them? Let me know in the comments if you've used any of these products or if you have any other products that you think are essentials in your daily routine!